We've Got Game!!
Indian Hills is looking forward to an exciting golf season.  We had a tremendous day April 12th with 125 players.  The golf shop is freshly stocked with new men's and ladies apparel with the Fairfield Bay and Indian Hills logo.  We have over 80 pairs of Nike and FootJoy shoes.  We have over 10 different types of golf balls to meet your needs.  We have numerous events coming up in the next several weeks so check out our events calendar on our web page to get the specifics. http://somedaystartstoday.tv/cms/golf/tournament-schedule/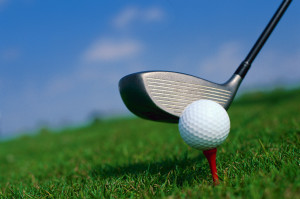 The fairways are getting greener, and the greens are beautiful.  Always remember if you have been out of golf for the Winter, and are just getting back to playing, make sure to stretch before you play to prevent injury.  Maintain your focus and your balance for optimum consistency.  Thanks for your business!
We have a busy and exciting 2014 Tournament Schedule.
Be sure to include a few tournaments in your golf game!
2014 Golf Tournament Schedule
Link for 2014 Indian Hills Golf Tournament Schedule
http://somedaystartstoday.tv/cms/golf/tournament-schedule/
April 12th    Tee It Up For Literacy  1:00 Shotgun 4-Person Scramble
May 3rd       FFB Rotary  Scholarship Fund  9:30 Shotgun  4-Person Scramble
May 9th       Central Arkansas Golf Assoc.  9:00 Shotgun  Individual Stroke
May 17th     FFB Fireman's Tournament  9:00 Shotgun  4-Person Scramble
May 24th     Feed The Hungry Tournament  9:00 Shotgun  4-Person Scramble
May 31st      Summit 55  9:00 Shotgun  4-Person Scramble
June 14th    Ozark Health Classic  9:00 Shotgun  4-Person Scramble
July 5th         Red, White & Blue/Beautification  8:00 Shotgun  4-Person Scramble
Aug 31st       Moose Lodge  8:00 Shotgun
Sept 20th      American Legion  9:00 Shotgun  4-Person Scramble
Sept 26th      Ladies Invitational  9:00 Shotgun  2-Lady Scramble
Sept 27th      HART Center  9:00 Shotgun  4-Person Scramble
Oct 18th        Superintendent's Revenge  9:00 Shotgun  4-Person Scramble
Josh Little
Pro Shop Manager