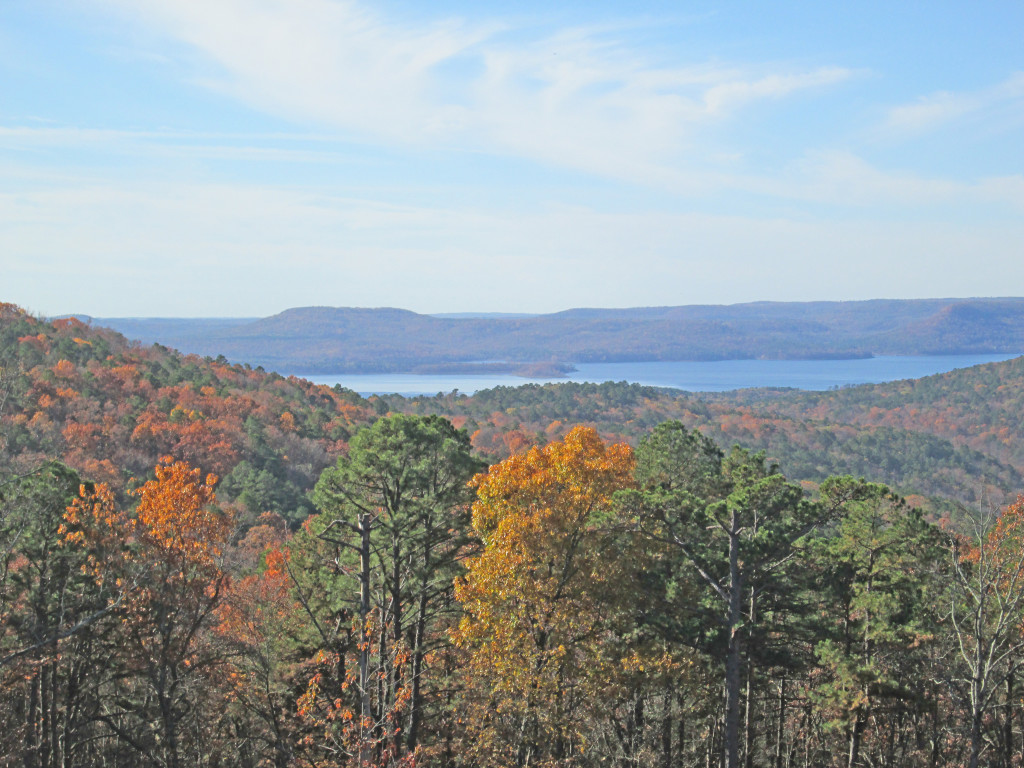 We are all enjoying Autumn in Van Buren County! The fall colors against the cerulean blue skies make the Ozark foothills look dramatic as they frame out beautiful Greers Ferry Lake. Leaves of every color, shape and form are literally floating through the air as we try to keep up with end-of-year garden chores. Those leaves can provide valuable mulch for tender plants as well as nutrient-rich compost. Hopefully, you have already planted spring bulbs and winter annuals to keep your garden interesting as the season progresses. You will want to clean up your perennials as they die back, though some may need to be deferred until February for routine pruning (such as ornamental grasses, roses, etc.).
If you stroll through Ed Leamon Park or any of our projects, you'll see that the Master Gardeners are readying the beds in anticipation of the first frost. For example, the Rose Garden is ship shape for winter: the irrigation system has been made ready for winter; plants were cut to a reasonable height, but not pruned; mulch was piled on the "crowns" to protect from frost; and the last spraying was done to protect from late fall insects and diseases. The goal is to mitigate plant stress and disease as they face the winter weather and dramatic swings in temperature and conditions. Will it be a mild winter or icy with lots of snow? Hopefully, the gardens will be ready to face it all!
Lastly, Happy Thanksgiving from your Van Buren County Master Gardeners. Enjoy the season and all it has to offer. And be sure to visit our tree at the Festival of Trees coming soon to the Conference Center!
For more information about the Master Gardener program, please contact Verna Hicks, President, VBC Master Gardeners at (501) 884-3164 or our VB County Extension Agent Danny Griffin at (501)745-7117.