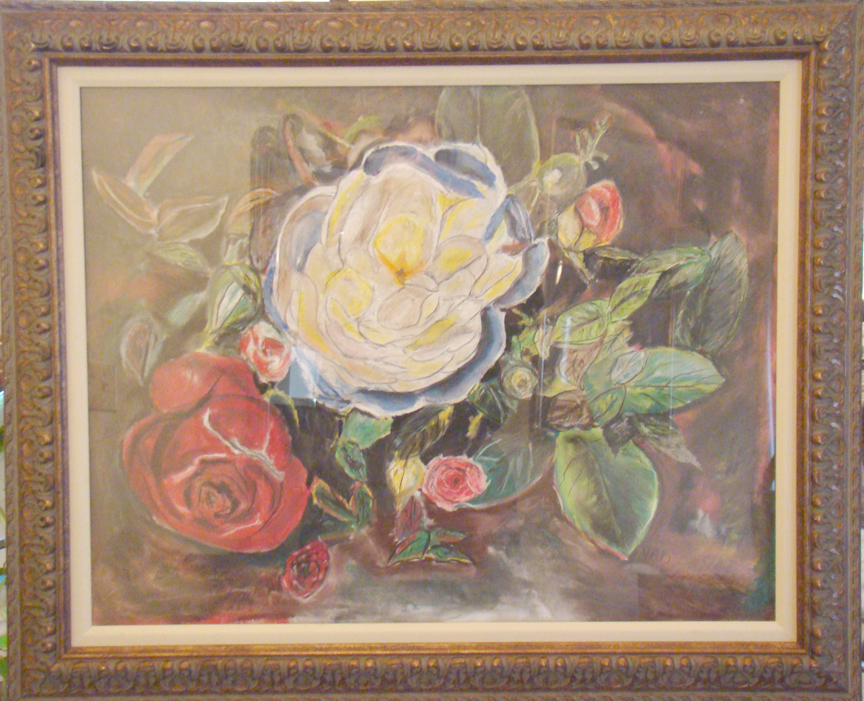 An original painting in pastels, by the late Van Swink, has been donated to the Animal Shelter to help raise funds for the abandoned dogs and cats who call the shelter "home." Inez Swink has generously agreed to help the financially distressed shelter by sharing the framed painting, titled "Antique Roses,"valued at $500. It would be a lovely asset to your home or office decor and a lasting tribute to one of Fairfield Bay's favorite and most talented artists.
Your support in buying raffle tickets will help immensely. Come to the newspaper office at the Indian Hills Complex Monday – Friday 8 a.m. to 4 p.m. to see the painting and buy raffle tickets – 6 for $5.
The drawing will be held on October 10, 2015 during Oktoberfest. For further information on the raffle or how you can help the shelter, you may call Dan at the NEWS at 884-6012.