by Cynthis Lacken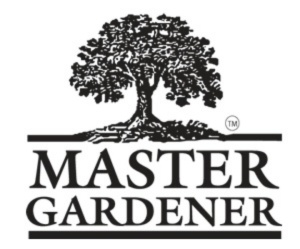 Happy New Year from your Van Buren County Master Gardeners! For those of you who don't know us, we are volunteers who are your friends and neighbors from all walks of life. We have an interest in gardening, a willingness to learn and a desire to help others in our community with their gardening problems. One of the things we would like to do this year is to better educate the public on our programs, designated projects and activities. We plan on presenting monthly updates that target one specific area or activity as well as provides information about our Master Gardener program.
You probably have seen one of our on-going projects without even knowing it. In Clinton, we have projects at the County Extension Office, Ozark Health Medical Center, the Courthouse and the Annex and Revenue Office at the county government center. Other projects include Ho-Wah Park at the main entrance to Fairfield Bay, the Memorial Garden, Recycling Center, the newly renovated Conference Center and of course, Ed Leamon Park in the center of town. The park is our largest endeavor and contains more than 7 gardens including the Rose, Butterfly, Woodland, Winter, Herb and the Fountain Garden which includes the centerpiece waterfall.
Featured Project: One of the most impressive areas at this time of year is the Winter Garden which faces Dave Creek Parkway right in front of the iron gated Rose Garden. The Winter Garden features a number of specimen plants with colorful berries and foliage that not only provide beauty during the dull winter months, but attract and sustain local birds and wildlife. If you visit the Winter Garden, you first will see a number of impressive larger trees including a Paperbark Maple, False Cypress and a Conica or White Spruce. There is also a Winter Red Holly bush that has beautiful bright crimson berries as well as a Red Yucca with long spiny leaves, still trying to hold on to their summer blooms. One of the most striking of all holly plants, the Ilex Comuta or O'Spring Holly, has perfectly shaped leaves in a bright, almost chartreuse, green. There is also a collection of Hellebore or Lenten Roses just waiting to bloom when we need them the most! And in a few months, the Winter Garden will delight us with a display of spring flowers from a bevy of bulbs that were carefully planted last month. You will note that most plants in the Winter Garden, and all through Ed Leamon Park for that matter, are labeled with both the familiar and technical names of the plants. Many visitors ask for the names of plants that they see in our garden projects.
Why not visit Ed Leamon Park on a bright, winter afternoon and explore the newly renovated trails that meander through the gardens? It is a fun walk for all to enjoy. There is even a new path that connects to Meade Park. And be sure to check out the Winter Garden. For more information on the Master Gardener program, please contact Verna Hicks, President, VBC Master Gardeners at (501) 884-3164 or our VB County Extension Agent Danny Griffin at (501)745-7117.