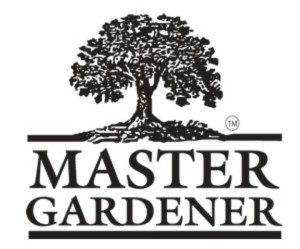 We can hardly believe that Labor Day is already behind us and fall is not far away. Your garden is probably looking a bit tired and you are seeing signs of plants winding down their growth and blooms. Now is a good time to freshen up mulch around trees, shrubs and perennials in preparation for winter protection. You can also plant fall vegetables, such as lettuce, spinach, greens, kale, cabbage and Swiss chard to take advantage of the extended growing season our area allows. There are kales and Swiss chard that look great in containers and add a splash of color to your fall landscape. Keep cutting back those leggy annuals and perennials to encourage blooms until a killer frost officially ends their season. And don't forget that your entire garden, including trees and shrubs, needs adequate moisture to survive. September is considered one of the dryer months, so keep an eye on your plants and water as needed.
The VBC Master Gardeners, in conjunction with Fairfield Bay's Octoberfest, will be having a Spring Bulb Sale at the Conference Center on Saturday, October 10, 2015. We will be selling premium bulbs such as daffodils, tulips and hyacinths. We will also have a selection of donated bulbs such as iris, daylily and amaryllises to name a few. Master Gardeners will be on hand to answer questions about planting and care of the bulbs as well as any other garden issues you may have. Please visit our booth and plan on having an explosion of color in your spring garden!
We are also going to have a Master Gardener Garage Sale on Friday & Saturday, October 16 & 17 at Ed Leamon Park. Hours of operation will be Friday from 8 a.m. to 4 p.m. and Saturday from 8 a.m. until 2 pm. We will have a little of everything available except clothing and large appliances.
There will be a focus on gardening and horticulture items for sale. Proceeds for both events will go to the Master Gardener General Fund. Come join us and take a stroll around the park. You never know what treasures you may uncover!
For more information about the Master Gardener program, please contact Verna Hicks, President, VBC Master Gardeners at (501) 884-3164 or our VB County Extension Agent Danny Griffin at (501)745-7117.