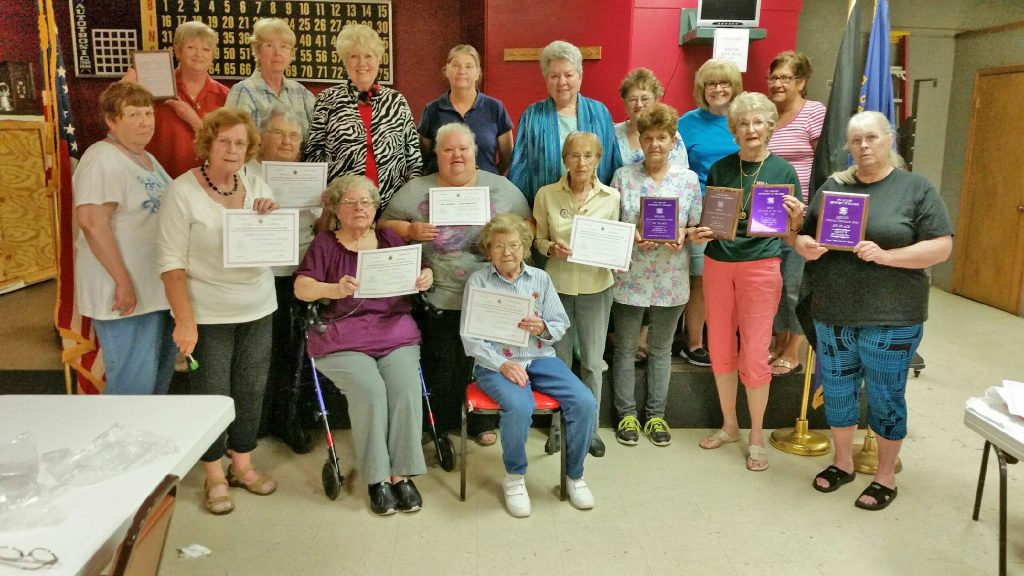 Your Fairfield Bay Veterans of Foreign Wars Auxiliary recently returned from the V.F.W. State Convention held in Little Rock, Arkansas. We are proud to say that we are one of the largest and hardest working V.F.W. Auxiliaries in the State of Arkansas. The fact that we are a hard working V.F.W. Auxiliary was obvious at the State Convention by all the Awards we won.
Our V.F.W. Auxiliary was awarded Certificates in: AMERICANISM "Best Media Promotion of Americanism" – AMERICANISM "Most Unique Patriotic Holiday" – HOSPITAL "Best Volunteer Recruiting Promotion" – HOSPITAL "Most New Volunteers Recruited" – HOSPITAL "Outstanding Department Volunteer" – RECRUITING "No Excuse – Just Recruit" – PRESIDENTS PROJECT 2015-2016 "National Patriots Pen Scholarship."
We received FIRST PLACE PLAQUES in: AMERICANISM – HOSPITAL – SCHOLARSHIP and VETERANS AND FAMILY SUPPORT.
Last but never least, our Marge Wright won the State of Arkansas Plaque for HOSPITAL VOLUNTEER of the YEAR.
Our V.F.W. Auxiliary is proud to represent all of our Veterans and our great City of Fairfield Bay.