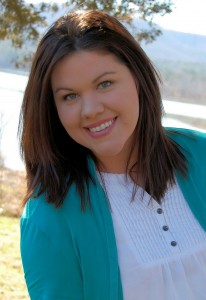 Tice Realty is pleased to announce that Keely Kirkendoll has joined the Tice Reatly Team in Fairfield Bay. Keely was born and raised in Clinton, Arkansas and is a Van Buren County native. She graduated from Clinton High School in 2008 and is married to her high school sweetheart, Tyler Kirkendoll. She and Tyler and their 10 month old daughter, Liv, reside in Van Buren County and are members of Kirk of the Hills Presbyterian Church in Fairfield Bay.
Keely is a recent graduate of the National School of Real Estate in Little Rock and a new licensee. "My dream has always been to be a Realtor and I am so excited to be working with Tice Realty. I love the community of Fairfield Bay and feel like it has so much to offer!
I look forward to being a Realtor in the wonderful little city and being part of the Tice Realty Team" Keely stated.
We are so pleased to have Keely join us here in Fairfield Bay. Her excitement for the Real Estate Market and her love of the area that she calls home is contagious. Please stop by our office and welcome Keely.