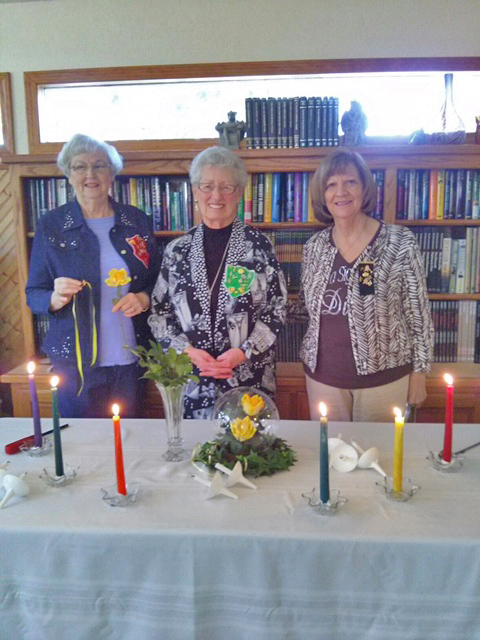 The Laureate Alpha Lambda Chapter of Beta Sigma Phi met for their regular meeting on Wednesday, February 3, 2016 in the home of Annalee Culp. 10 members with three new pledges, Juanita Blanchard, Shawne Freeman and Ellen Kelly were in attendance.
President Annalee Culp opened the chapter meeting reminding everyone of several upcoming events. The April 13 social will be a trip to the Pulaski Technical College Culinary Arts Hospitality Management Institute. The chapter will host its own Queen Ball on March 12 in the Fireside Room at the Little Red Restaurant at Indian Hills. Ellen Kelly will be crowned Queen with Shawne Freeman and Carlene Woodard as her escorts. The annual Beta Sigma Phi Founder's Day luncheon will be April 30. Our chapter will be in charge of decorating. Committees were formed to take action on these events.
After the business meeting, Bonnie Hookman conducted rituals for two members. Carlene Woodard earned the Exemplar Degree and Charlene Burge was honored with the highest degree in Beta Sigma Phi – the Torchbearer degree. Betty Cruise is the only other member who holds this degree in Fairfield Bay.
Annalee served a delicious pound cake with tea and coffee.