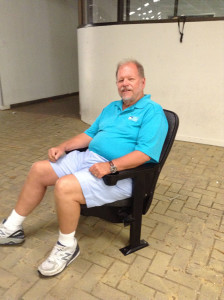 A steering committee for the performing arts at the Towne Conference Center has been formed to create a Performing Arts area that we can all be proud of.
In addition to stage, light, and sound equipment needs we have identified theatre style seats that will provide a much more upscale experience than the standard stack chairs. The committee has identified a very comfortable remanufactured AMC movie seat complete with drink cup holders that will cost approximately $100 each for the chair, transportation, and installation. We need seat sponsors. The seats may be sponsored by patrons, friends of the arts, businesses – anyone wishing to donate. The seats will have a small plaque on them with the name of the sponsoring patron, and with a donation of $250 or more they will have their name on a seat and on the wall of appreciation.
The levels will be as follows:
Fan – $100
Cameo -$250
Actor -$500
Director -$1,000
Producer -$2,500
If you really love the arts and want to be notable patron the auditorium name may be yours for only $50,000. What could be more fun than to have a seat reserved in your name! Stop by the Towne Conference Center or call David Mc Bee at 501-412-7762.