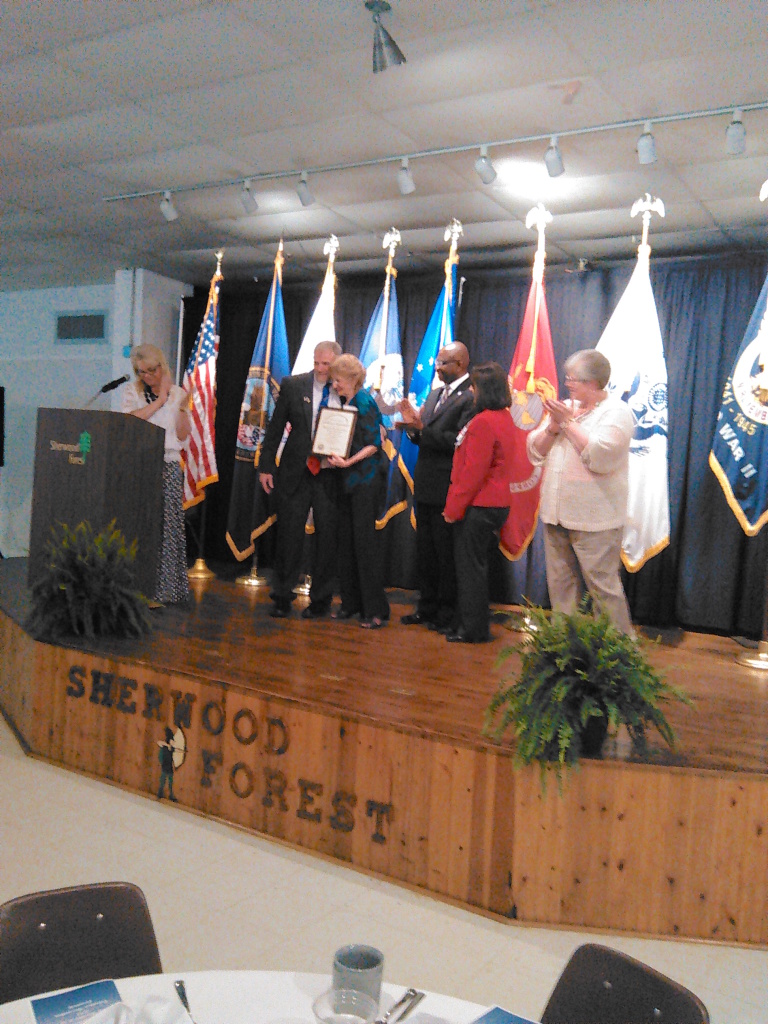 Marge Wright, representing the VFW Ladies Auxiliary at Post 4513, Fairfield Bay was presented a beautiful plaque on May 1. A banquet at Sherwood Forest honored the volunteers who work at Towbin Fort Roots V.A. in North Little Rock. It was sponsored by the volunteer office at Fort Roots.
The plaque presented to the VFW Auxiliary was for the clothing boutique they do every year, but especially last fall's boutique. The donations, which were given to the veterans, were valued at $45,000.
Chairman, Marge Wright, wishes to thank all the people in Fairfield Bay who donated clothing. It couldn't be done without you. The Ladies Auxiliary will be collecting clothes again this fall, so please save those good clothes and give Marge a call at 501/253-0714 or 884-4988. We thank you and the veterans thank you!