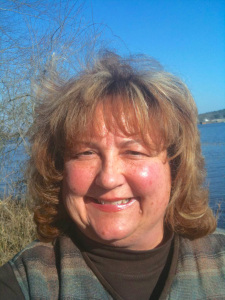 The City of Fairfield Bay is pleased to announce the appointment of Ms. Catherine Swift as the new Fairfield Bay Community Education Center Director. Ms. Swift's credentials include a Doctor of Education Degree in Education Leadership from Texas A&M University, a Master of Science Degree in Curriculum and Instruction from Texas A&M University, and a Bachelor of Business Administration in Management Information Systems from Texas A&M University. Additionally, Ms. Swift graduated from the Naval War College in Newport, Rhode Island, specializing in National Security and Strategic Studies. She is fluent in both English and Spanish.
An author of over 12 professional publications, Ms. Swift also has extensive, successful, grant writing experience.
Catherine and her husband, a Southwest Airlines pilot, have built their retirement home at Holly Mountain and look forward to many great years in our area.
The City wants to express its deepest and warmest thanks to Ms. Trudy Gautreau, who has helped make the Community Education Center the success it is today. Her skills, effort, and desire have been invaluable to the Community Education Center. She will work with Catherine in June to ensure a smooth transition.