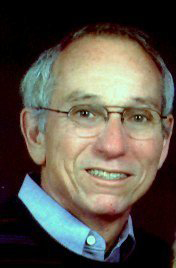 "As a concerned member of this community, who knows the value of having good schools close to home and having a child that goes to school at West Side, I have a vested interest in serving on the West Side School Board. My only agenda is putting a concerted effort into providing the best education possible for our West Side students," Slaughter declares. Appointed to the West Side School Board in May, 2013 to serve out the duration of a retiring board member, Slaughter now seeks election for the ensuing term to the School Board of West Side School in Greers Ferry.
"School Board Members are public servants. They are charged, by law, with providing quality education for the youth of our community. They work on behalf of all students and citizens, a task requiring constant effort and a strong commitment to serving other people. I know a bit about being a public servant." After graduating from college in 1972, Slaughter served the citizens of Dallas, TX for 25 years as a Supervisor in the Dallas Police Department. There, he said, he "learned the importance of being a good listener to gather facts to solve often complex problems." He believes this same process can be used in making informed decisions that affect our children's education. During his professional career, Mr. Slaughter worked with the youth in his area by establishing sports and mentoring programs.
Slaughter owned two businesses and credits his skills in organizational management and the ability to negotiate and work well with business associates, employees, and the general public with making these businesses successful.
After retiring from the Dallas Police Department, Mr. Slaughter served as the Executive Director for Vickery Meadow Public Improvement District, a neighborhood of 25,000 residents. He was responsible for refocusing the organization on their mission and interacting with the stakeholders of the community. This organization is still thriving and the community is considered a model urban neighborhood.
Mr. Slaughter and his wife retired to Fairfield Bay in 2001. The decision to focus his activities around education and children issues stems from being blessed with the opportunity and responsibility of raising his grandson, a 9th grade student at West Side.
As well as serving on the West Side School Board, Mr. Slaughter tutors students at West Side every Thursday after school. He also serves on the Board of Directors of West Side Eagle Pride, a non-profit organization of parents, students, teachers, and business sponsors that raise funds to provide academic and athletic recognition programs for West Side students.
Slaughter is president-elect of the Optimist Club of Greers Ferry, an organization established in 1911 that directs its major efforts to community service projects aimed at providing a helping hand to youth. He is currently the College Scholarship Chairperson and awarded two scholarships to West Side graduating seniors in 2013, as they do each year.
West Side School Board elections will be September 17th in the gymnasium at West Side School in Greers Ferry.