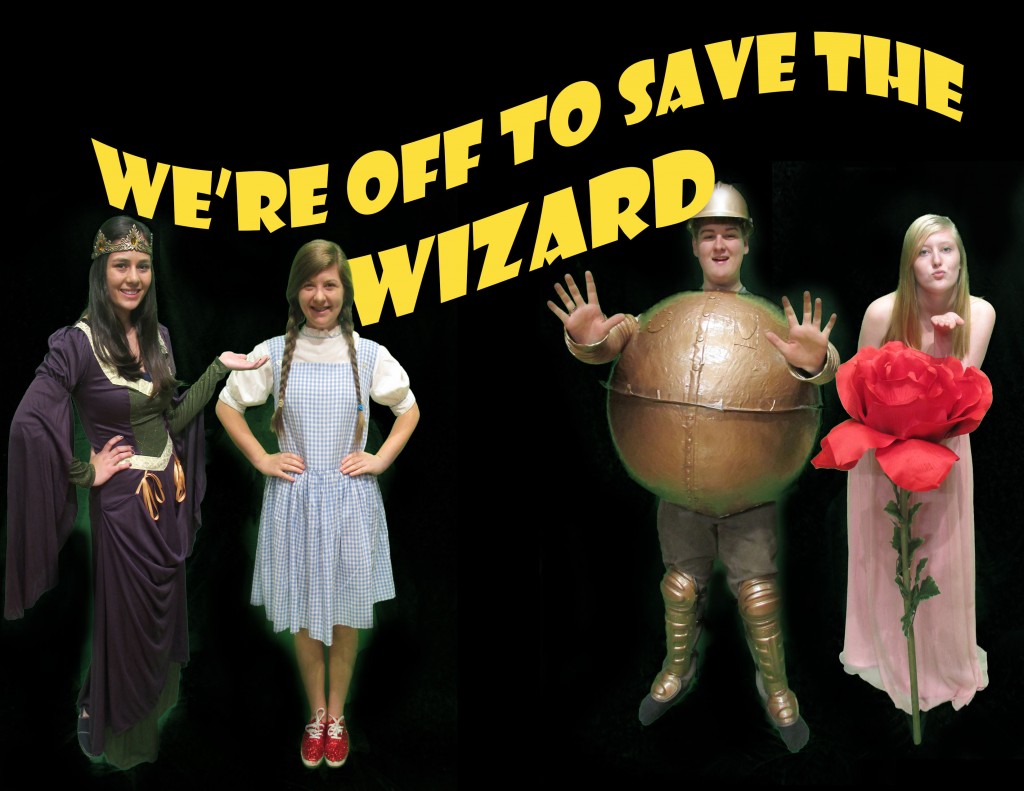 The Shirley High School Drama Club's new play for this year is "We're Off to Save the Wizard." Dorthy returns in their sequel to "The Wizard of Oz," with a new copper friend named Tick Tok to help save the Wizard who has been kidnapped by Ruggedo, the evil Gnome King. The drama club, consisting of students from seventh to twelfth grade, has been working very hard on acting, props, and costumes for the last nine months. The play's premiere in April, is highly anticipated by students and staff alike. Terry Sowell, a student director and lead role, states that he blieves it will be one of the best plays put on by the Shirley Drama Department.
The Shirley Drama Department has also been blessed with a $9,000 grant from the Shirley School Foundation. The grant has been used to buy twelve new, headset microphones in order to improve the performance quality of our plays.
The Drama Club is very thankful for all the help and support from the school and the community. The performances will be on April 7 and 8 at six o'clock pm and everyone is invited to come and support the Drama Club. Admission is $3 for students and $5 for adults.