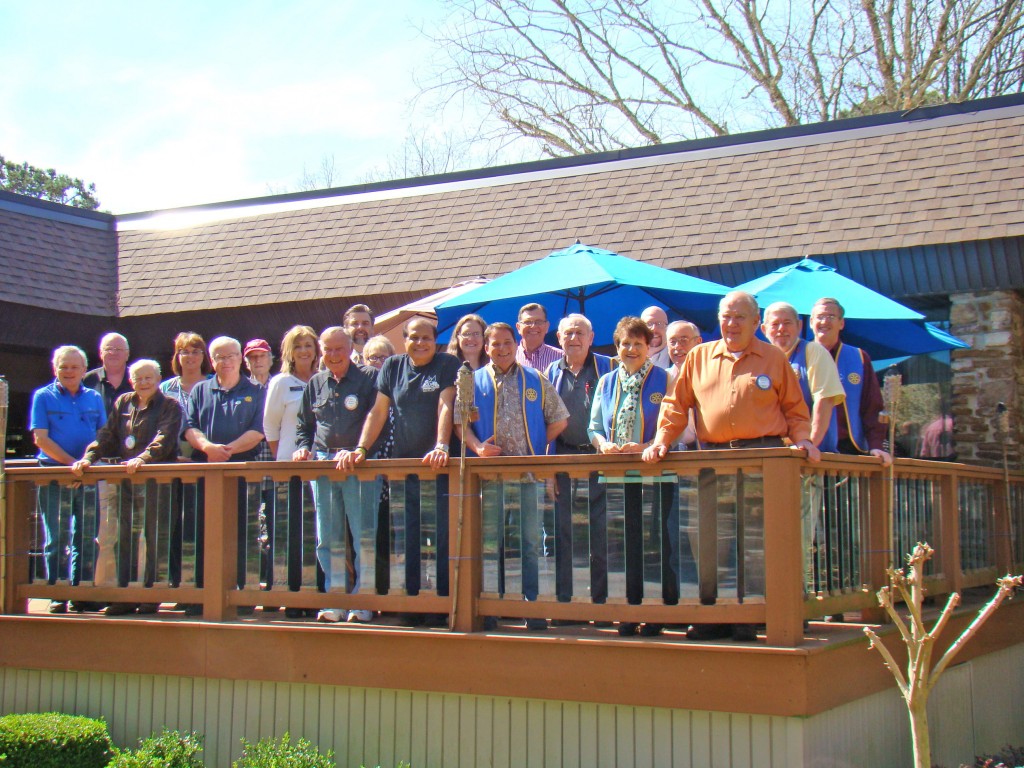 Throughout its 50-year history Fairfield Bay has been known for the spirit and generosity of its residents. The Rotary Club of Fairfield Bay, founded in 1984, has been a big part of that community involvement. Rotary has been a pace setter on numerous local, national and international charitable programs, from disaster assistance to its well-known scholarship program.
The men and women of Rotary come from all backgrounds and locations. The one thing they all have in common is a love for Fairfield Bay and a deep desire to serve the community and its residents. Through the years Rotarians built the arbor at Ed Lehman Park, provided smoke alarms for citizens in need, raised and distributed more than $7,000 for military families, and participated in an international student exchange program.
In addition, the club has donated thousands of dollars to cities and towns around the world suffering from natural disasters, including victims of the Asian tsunami; Hurricane Sandy in Staten Island, New York; Joplin, Missouri; Moore, Oklahoma; and Dumas, Villonia, Mayflower and Clinton right here in Arkansas.
Rotary's annual golf tournament has become a staple in the area, not only because of the beautiful setting and fun atmosphere, but also because of the money that has been raised through the years for our college scholarship fund. The first tournament was held in 1989 and raised money for one scholarship. As of 2015 almost $370,000 dollars has been raised and distributed to 258 students from ten area high schools. (And don't forget, the Rotary Golf Tournament is coming up on May 21st at Indian Hills Country Club. Enter your team today.)
Fairfield Bay Rotary also distributes dictionaries and thesauruses to students. It sponsors the Elmer and Andy reading program, an annual essay contest for high school students and the Rotary Youth Leadership Award.
You will see us at numerous events, including the Bloomin' In The Bay, the Independence Day parade and the monthly Newcomers breakfast.
Male or female, young or old, newcomer or long term resident there is something going on in Rotary to fit your interests. So give us a look. Our weekly meetings are held at Little Red restaurant on Wednesdays at 11:30. Come by and we'll buy you lunch. Or call Doug Landry at 884-4000 or Thom Dillon at 884-4889 for more information.
If you love Fairfield Bay, you'll love Rotary.