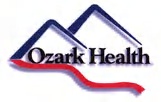 Ozark Health recently entered into an agreement with Office Corporation to locate a primary care medical clinic at 383 Dave Creek Parkway in Fairfield Bay. The location is currently home to the City of Fairfield Bay, Fairfield Bay Community Club, Fairfield Bay Chamber of Commerce, and the Fairfield Bay News. Remodeling of the facility will begin in August. Clinic services are expected to begin in November. Ozark Health is working with Dr. Keith Coward to develop and operate the clinic.
"Ozark Health appreciates the opportunity to provide Fairfield Bay residents with improved access to quality healthcare services", said David Deaton, Chief Executive Officer of Ozark Health. "The citizens of Fairfield Bay have strongly supported Ozark Health's growth over the past decade. The addition of this clinic will enhance our ability to serve the Fairfield Bay area."
Ozark Health is a non-for-profit rural health system serving the citizens of Van Buren County and surrounding area with hospital, long-term care and home health services. For more information please contact David Deaton at 501-745-7000.