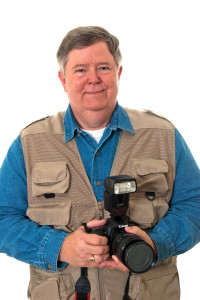 The North Central Arkansas Foundation for Arts & Education, in conjunction with the Fairfield Bay Community Education Center, is pleased to announce the opening of a special photographic exhibit entitled, "People, Places & Things," featuring the photographs of local author and digital photography artist and instructor, Lee Phillips.
The exhibit will feature photographs and poems from Mr. Phillips, recent publication, Photoprose; a collection of his favorite photos entitled, "It's All in the Name;" and a variety of scenic and nature photos, including a display called, "Flower Power."
There will also be photographs taken by members of the Bay Photo Club, so there will hopefully be something for everyone to enjoy, while learning more about the art of photography.
The exhibit will be on display at the The Club during the months of July and August. Most of these framed and signed original photographs will be for sale, with any profits going to the Education Center.
There will be an artists' reception on Saturday, June 29, from 6 to 7:30 p.m. at the The Club. Come out and meet Mr. Phillips, be among the first to see the exhibit, purchase photographs and hear him explain and discuss some of his works. There will be a cash bar, light refreshments will be served. Dress is casual.