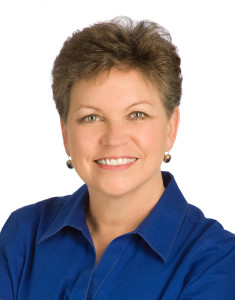 Mary Lynn Philips announced she will be seeking her second term as Justice of the Peace District 4, Fairfield Bay.
"I am so thankful for the privilege of serving this community," said Justice Philips. "Fairfield Bay is a wonderful place to live. We all know there is much to do in growing our city and Van Buren County. Although most of my duties are behind the scenes, I am working very hard to learn the system and forge cooperative relationships with the other justices, County Judge and county staff."
Mrs. Philips is serving on the Economic Development , County Roads and Personnel Policy Committees. In her first year, she completed the Community Development Institute (year 1) at the University of Central Arkansas and the Mid-South Basic Economic Development Course in Little Rock.
Mary and her husband, Ingram, are founders of Care Cap Connections, a community cancer project now in its tenth year. The nonprofit includes hundreds of volunteers. They have made and donated over 69,000 head coverings to women and children bald from chemotherapy. The Philips and their helpers are unpaid.
In 2007, she was one of KARK-TV4's Community Service Awardees. In 2011, she was honored from the well of the General Assembly by the Arkansas Senate and House of Representatives for her volunteer work. She is a member of the Kirk of the Hills Presbyterian Church.
Philips received a Bachelor of Science from Texas Tech University and a Master of Science from Texas A&M. She retired from a thirty-year career in education that included nine years in Germany, teaching with the Department of Defense. Mary has deep Arkansas roots, although she was born in Lymington, England. Her mother is Mary C. Powell of Greenbrier and father, the late John Lee Powell Jr., of Vilonia. The Philips have three children and one grandchild.
Justice Philips is running on the Republican ticket. The election is November 2016.