Inaugural 'Paddle Battle at The Bay' Race Set for Early Fall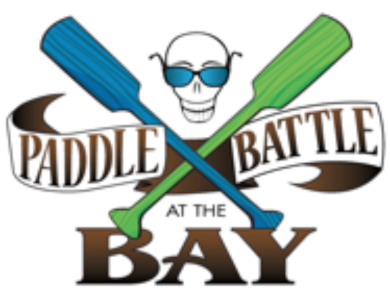 FAIRFIELD BAY – Imagine spending your Saturday on beautiful Greers Ferry Lake with a little competition and a lot of fun thrown in. The inaugural Paddle Battle at the Bay race begins at the Fairfield Bay Marina at 9 a.m. Sept. 26 and is open to racers of all skill levels. The one-and-a-half-, three- and five-mile paddling races will include kayaks, canoes or stand-up paddle boards competing in four divisions: youth (13-17), adult (18-49), senior (50-64) and master (65 and over). There will also be a kayak sprint and paddle boat tug-of-war for children under 12 and a family fun paddle.
It's a full day of racing, eating, and enjoying a wonderful day at The Bay. There will be local exhibitors, kayak demos, stand-up paddle boarding demonstrations, kids kayaking, live music, good food and lots of family-friendly fun. There is something for everyone at this one-of-a-kind paddling festival.
Registration and check in begins at 8 a.m., and the fee for the races is $25 before Sept. 19 and $35 after. To register or learn more, visit fairfieldbaystartstoday.com/paddlebattle or call (501) 884-6030. Kayaks, canoes and stand up paddleboards will all be available to rent. Besure to register and get your rental early. Awards will be given to all age groups with a unique paddle going to the first-place place winners in each category for each class and distance.
Win a $500 Paddle Board (SUP)
One lucky contestant will have the chance to WIN a $500 paddleboard, donated by our main event sponsor, Sulfur Creek Outfitters. Register to win the day of the race and get out and enjoy the day!
"Paddling is the hottest thing on the water, and we're excited to bring it up a notch with the first Paddle Battle. If you have a paddle, you can battle," said Sheryl Paxton, Fairfield Bay Mariana Manager. There's something for everyone who loves to paddle, whether you're racing or just out having fun. This family event has activities to engage and delight all ages."
Stay for the Weekend.
To stay for the weekend at Fairfield Bay, an Ozark Mountain lake resort and community, call (501) 884-4202 for lodging information and a list of other fun things to do.
Special thanks to all our sponsors. We could not have this inaugural event without them:
• Sulfur Creek Outfitters, in Heber Springs
• Brawley Real Estate, in Greers Ferry
• Goodwin & Herman Real Estate, in Fairfield Bay
• Brown & Brown.
Race categories for Kayaks and Canoes:
• Five-mile – elite
• Three-mile – competitive
• Three-mile – mixed double (tandem boat)
• One-and-half-mile – recreational
Race categories for SUP (Stand Up Paddleboard)
• Five-mile – elite
• Three-mile – competitive
• One-and-half-mile – recreational
Race categories for kids 12 and under:
• Kayak sprint race
• Paddle boat tug-of-war
Mark Your Calendars for another fun Fairfield Bay celebration coming up: Oktoberfest.
OKTOBERFEST/STORYFEST October 9-10
Mark your calendar now for our Second Annual OktoberFest/StoryFest at the Conference Center! Fairfield Bay is celebrating fall with two festivals in one on Oct. 9 and 10: the Second Annual OktoberFest and StoryFest, which is a celebration of professional story telling. visit www.FairfieldBayStartsToday.com/OktoberFest