The Outdoor Adventure Group's May Activities
Life is an adventure. And if you believe that, then come join us!
Mark your calendars for some great May and June adventures.
Next Adventure: May 22, 8am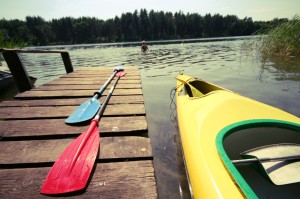 In May, we will will kayak/canoe to Sugarloaf Mountain from Enchanted Pennisula. We will paddle to Sugarloaf dock and climb the trail. Return for brunch at dock and canoe back. Leaving from 106 Eagle Shore Circle in Enchanted Pennisula at 8:15. Meet at 8. Bring something for brunch to share with group. An e-mail will be sent out that morning at about 7:00 to determine if the lake is calm enough. If storms, we'll send out a message sooner. Please let Nancy Mueller know if you are coming at [email protected] or 884-6339.
Save the Date: June 5, 2014
In early June we will return to Little Rock for another Bakery, Bar-BQ and, Beer bike tour. This is our annual easy and gentle river canoe float which everyone should feel comfortable participating in. In June the river is very calm and warm . Participants will often stop at a sand bar and swim in the water , others will fish along the way. On this canoe outing we float down the river more than we actually paddle .
The Adventure Continues into the summer:
Additional summer outings could include a pontoon party, another early morning canoe/kayak trip to and breakfast at Sugar Loaf Mountain and an inner tube float on the White River. If you have a suggestion for an Outdoor Adventure, or specific trail hike, please contact Tom Welch. For more information about the Outdoor Adventure Group, or if you're interested in participating in this bike ride or any other future activities, please contact Tom Welch at [email protected].