Fairfield Bay Outdoor Adventure Group Fall Activities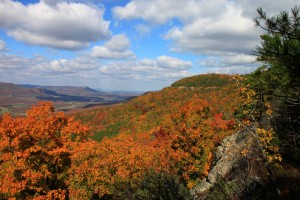 November 7th – First fall hike. Likely a NEW trail Northwest of Fairfield Bay so we can make it a scenic fall leave color drive also. Location of state and trail yet to be determined.
November 21st – A return to a previously hiked trail for newcomers and anyone else who did not hike the selected trail or would like to go on the hike anyway. Maybe a section of the near by Sylamore trail or a return to the "Seven Hollows trail" in Petit Jean Park, which we really enjoyed last year.
December 5th – A hike on a NEW Trail.
I am always open to suggestions on new trails to hike. I understand there is a decent trail over by Heber Springs, which is an area we have not hiked. Same with a trail you have not hiked or would like to hike again despite the group having hiked it before. We have a lot of new folks who have moved here recently or recently joined the Adventure Group. So start walking and get your legs in hiking shape. Join us.
Kenneth Lewis
[email protected]