The crisp mornings and sweet smell of spring, brings the Fairfield Bay Outdoor Adventure Group out of their winter hibernation. So get out there and enjoy!
Join Us: March 5th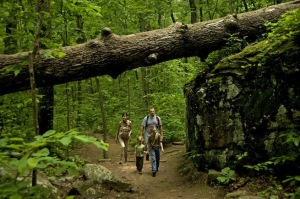 Weather permitting, the last winter hike of the Fairfield Bay Outdoor adventure Group with take place Thursday March 5th. The hike will be along the Robinson Point trail which over looks Lake Norfolk just outside Mountain Home. This is a 3.3 mile long loop trail that does not appear to be too difficult. The hikers will leave the Top of the Rock parking lot at 9:00 AM. The group will stop for brunch before starting the hike.
Save the Date: April
The final seasonal activity for the Group will be a gentle canoe float on the Buffalo River in April. More to come.
While the above activities require some physical exertion, keep I mind that each adventure includes about as much time in a small town cafes taking in "fuel" and socializing. If you wish to receive e- mail updates on planned Fairfield Bay Outdoor Adventure Group activities e- mail Tom Welch at [email protected]