THE GEEZERS  DIGEST Hits the Newsstands!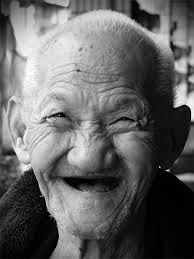 Smedley Publishing Co. announced today that a new publication, THE GEEZER'S DIGEST, is now in national distribution and can be found in your local convenience store magazine rack. Smedley Publishing is known for its many other very successful monthlies, such as the GAY DIVORCEE JOURNAL, MOBILE HOME ARCHITECTURAL DIGEST and UNSCIENTIFIC UN-AMERICAN.
Rufus Smedley (See Picture), Octogenarian and CEO of Smedley Publishing, in a press release said that there was a massive demand for THE GEEZERS DIGEST from all segments of the populace. TGD monthly gathers an unbelievably large pile of accumulated Geezer Wisdom to primarily meet the needs of our aging society. In addition, this magazine will be extremely beneficial to younger folks, as they plow thru life, by helping them to avoid painful and costly lessons that the Geezers learned the hard way.
Below are some of the highlighted topics from the first issue of TGD May, 2013, Below are some of the highlighted topics that cover practically every area of life: Finances, Grooming, Fashion, Health, Relationships, Legal and Common Sense: Finance: Should I Spend My Money or Save It For My Heirs? What is the Better Buy – Urn or Box? On Medicaid? Ten Tips to Stretch Your $20 per month allowance. Fashion: What Plaid Goes with What Stripes? Cosmetics: Considering Breast Augmentation? Face Lift? Nose Job? Does Nose and Ear Shrink Ointment Really Work? Medical Questions: Is Thirty-seven Pills a Day too Many? Denture Paste or Creme – Which One Tastes Worst? Depends – Paper or Cloth? Extenze or Testosterone – Which One Can Get the Job Done? Environment: How and Where to Scatter Grandpa's Ashes. Road Kill – Bury or Cook? Romance: Marry or Co-Habit? Tax Implications? Approval of Children Necessary? Pre or Post Nuptial Agreements? Geezer Q & A: "How do I get my drivers license back?" "Should I trade in my 1997 Crown Vic for a 2005 Buick Century?" "I had a five-way by-pass three months ago. When can I resume sex?" (My wife could not care less). Geezer Humor: (N.A.) Geezer Reviews: Movies: "It Happened One Night" with Clark Gable and Claudette Colbert. 4 stars. TV recommendations:: "Lassie Come Home;" "Doctor Knows Best!" both 4 stars. Music LP's: "The Best of Snooky Lanson and the Hit Parade:" and Sigmund Romburg's "Desert Song" with Nelson Eddy and Jeannette MacDonald. It doesn't get any better than this!
NEXT ISSUE SPECIAL: HOW TO AVOID GOING TO A NURSING HOME! Subscription Rates: General Non-Geezer Public: 12 issues – $72. Geezer Special: ages 80 – 99: $36. Super Geezer: ages 100 -119 : $18. Beyond Geezer: age 120 – 199: FREE! To subscribe: email Smedley Publications at [email protected]