TOPS Chapter Paves the Way to Healthy Lifestyle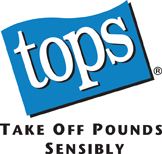 There is an option in town to help residents of Arkansas realize a healthier lifestyle. TOPS Club, Inc. (Take Off Pounds Sensibly), a nonprofit weight-loss support organization. Weekly meetings are held at The Hart on Mondays at 9 a.m. Experience for yourself the weight-loss support and wellness information for which TOPS is well-known.
"At TOPS, we understand that losing weight is a journey. It is the consistent encouragement, understanding, and strength from others who are struggling with similar issues that makes this organization, so impactful," says Marcia Dohn, Coordinator. "I encourage anyone seeking an affordable, informative, ongoing, weight-loss support program to experience the power of TOPS."
TOPS Club Inc. (Taking Off Pounds Sensibly) is the original weight-loss support and wellness education organization; Founded more than 65 years ago, TOPS is the only nonprofit, noncommercial weight-loss organization of its kind. TOPS promotes successful weight management with a "REAL PEOPLE. REAL WEIGHT LOSS." philosophy that combines support from others at weekly chapter meetings, healthy eating, regular exercise, and wellness information. TOPS have about 170,000 members-male and female, age seven and older- in nearly 10,000 chapter throughout the United States and Canada.
Visitors are welcome to attend their first TOPS meeting free of charge. Membership is affordable at just $28.00 per year in the U.S. and $32 per year in Canada, plus nominal chapter fees. To find a local chapter, view www.tops.org or call 800-932-8677.