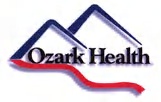 Ozark Health Nursing and Rehab Center in Clinton, Arkansas has become the state's first Music & Memory Certified Care Facility. This program gives iPods, loaded with personalized music selections, to residents with Alzheimer's disease or dementia to enhance their memories and enrich their lives. The Program, which is grounded in neurological research, engages residents by using the therapeutic potential of music to tap into deep memories and reconnect with the world.
Music & Memory is a non-profit organization that brings personalized music into the lives of the elderly using digital music technology. Reconnecting elders with their favorite music can vastly improve their quality of life regardless of their cognitive or physical status. It is especially powerful for those with Alzheimer's disease because it can restore the sense of self that is often lost when memory fails. Personalized music is not a cure, but it may well be the best therapy currently available to millions suffering from dementia, depression and loneliness. It can relieve boredom, empower choice, enable memory, and provide avenues for genuine communication with loved ones and caregivers. The proven benefits include increased cooperation and attention, reduction in resistance to care, reduced agitation and anxiety, enhanced engagement and socialization and provide a valuable tool in the effort to reduce reliance on anti-psychotic and anti-anxiety medications.
As the first Music and Memory Certified Care Facility in Arkansas, Music and Memory founder, Dan Cohen, provided funding for the startup which included the cost of 6 new iPods, 9 refurbished iPods, 15 headphones, one external speaker, a $50 iTunes card and access to three 90 minutes webinars needed to achieve certification. Ozark Health Nursing and Rehab Center will also be working with the Arkansas Innovative Performance Program, a division of the Arkansas Foundation for Medical Care, to help spread the program throughout the state.
If you would like to partner with us to make this Program a Success, the Ozark Health Nursing and Rehab Center will be setting up a drive to collect new and gently used iPods, as well as iTunes cards so each resident who has a need will have their own iPod loaded with their personal music choices. For additional information about this Program, please call Pam Price at 501-745-9520.