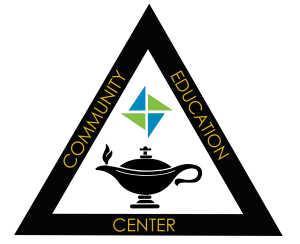 July always brings thoughts of lazy hazy days of summer, but the Community Education Center is busy with current events and future plans for the fall. After spending the month of June interning with outgoing Director Trudy Gautreau, I have been given free rein to set my own course. I see my role as the "public intellectual health officer" for Fairfield Bay. Good doctors help their clients find and maintain wellness through balance.
Just as a ship needs a compass and a map – our Community Education Center is working on plans for the remainder of this summer and the cooler fall months. Just as a ship needs to have its cargo arraigned properly to insure that it can stay afloat and sail straight, the programs and events at the Education Center need to be balanced and secure. I've been in contact with prior instructors to bring back popular programs and have made inroads with others to bring in some new ideas.
Our very first Sterling Scholars lecture on Ships of War was held on July 1st featuring Naval Historian John Lambert and his book – U.S.S. Independence CVL-22 at the Education Center. Mr. Lambert's presentation on his research with the U.S.S. Independence Aircraft Carrier was well received by the attendees and much discussion followed the viewing of the short video, including the updated epilog that documented his role in the spring of 2015 to locate the sunken vessel off of the Pacific coast of California with Marine Archeologist James P. Delgado (advisor to filming the Titanic).
For our younger crowd, we are hosting a Tea Party and Table Manners session at the Education Center. This fun and educational event takes place during the month of July on Wednesdays. "Have I gone MAD? I'm afraid so. You're entirely Bonkers, but I'll tell you a Secret, ALL THE BEST PEOPLE ARE. – Alice in Wonderland."
We are rounding out the month of July with one day programs for Oil Painting on Tuesday afternoons, Jewelry and Spider crafts on Wednesday and Thursday mornings, Fused Glass Workshops on Wednesday afternoons, Culinary Classes on Thursday afternoons, Acrylic Art on July 9 and Chalk Furniture Painting on July 16. Private lessons are available for piano, basic guitar and English as a Second Language (ESL).
I am thrilled to announce our second Sterling Scholars lecture will take place on Wednesday, August 5th with Dr. Stanley Lombardo, an expert in Medieval Literature, who has written a series of historical fiction books featuring time travel that takes nineteenth century technology to the fifteenth century world of Richard III in Shakespeare's England. Dr. Lombardo will speak about the origins of heraldry, family crests and coats of arms.
Coming in the fall we are lining up Stained Glass and Fused Glass workshops, Dog Behavior classes, Conversational Spanish, Water Color lessons and more Culinary Arts sessions. Our affiliation with ASU-Heber Springs continues with courses in Oil Painting, Photography, and Computer classes.
The list goes on and on… we need to find time in our busy lives to find the balance. As always, we ask that you call the Education Center at 501-884-4440 for additional information and to reserve your space in each class.
Wishing you good intellectual health – Catherine