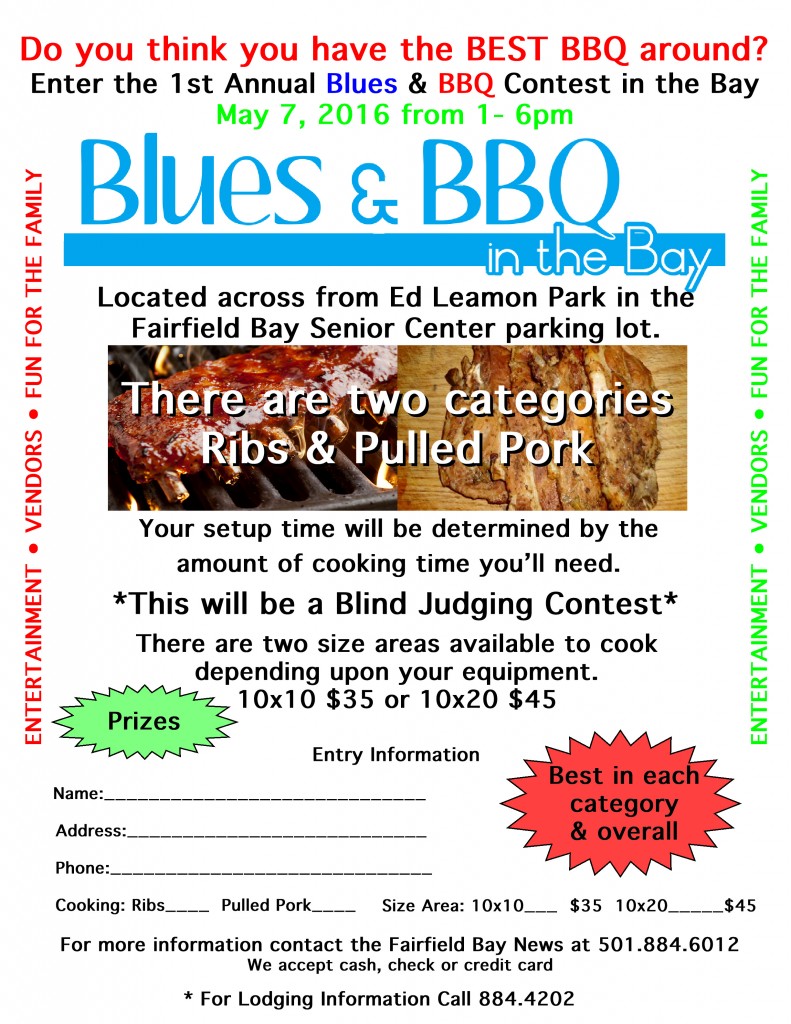 Blues & BBQ at the Bay – Register for the cookoff.
On Saturday, May 7th, Mother's Day weekend at noon, get ready to spice it up a bit! Join us for our newest event – Blues & BBQ in the Bay – the ultimate backyard festival. Blues & BBQ is held in conjunction with our popular Bloomin' in the Bay festival held earlier that morning. Treat your taste buds to mouth watering BBQ from the best regional cooks in this fun cook-off battle, while the sounds of blues fills the air. We will have a full lineup for entertainment and festival vendors. Don't miss out!
Do you think you have the BEST BBQ around? Be sure to enter the 1st Annual Blue & BBQ Contest. There are two categories for cooking up a mean BBQ: Ribs and Pulled Pork (Two professional judges attending, in a blind judging contest). Prizes for Best in each category and Overall.
For more information Contact: Dan Feuer, 501-884-6012, [email protected]