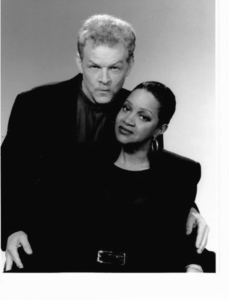 The Conference Center will be hosting this year's New Years Eve Party and it will be a wonderful affair. The theme of this years party is "Toast of the Town" . We are excited to have Brenda and Ellis back with us this year. Brenda and Ellis have been a big hit over the years as they have given us their brand of dancing and listening music for young and "not so young"!
The center will be decorated with the colors of the season and the party will feature Heave o' doeuvers, along with a Champagne Toast at Midnight. The doors will open at 7:30 pm with the Entertainment starting at 8:00 pm and lasting until 12:30 pm.
Tickets are $35.00 per person and must be purchased in advance. We will be happy to make reservations for individuals or you may reserve a table for 8-10 people. So make your reservations now by calling the center at 884-4202 or by contacting one of the committee members; Nancy Mueller 884-6339, Gesine Ladage 884-3566, Marianne Winberg 884-4085, Mary Baker 884-3785, Diane Glyde 884-6722, Charlotte Cumings 723-5004.