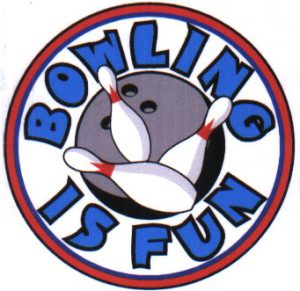 Two new and exciting bowling events have been scheduled for fall.
The first is a Sunday Adult/Child Fall Fun League to be held on the 2nd and 4th Sunday of each month. League sign-up will be Sunday, October 2nd at 2 p.m. League play will begin Sunday, October 9th and will continue through February.
Cost is $10 per person per week. (Shoes not included and this is not a sanctioned event).
Form your own 4-person (2 adults, 2 youth) team or we can help you form a team.
Trophies and Ribbons will be awarded to the youth winners.
Come by Fairfield Lanes or call (501) 884-5300 to sign up or for more information.
Another new addition to our Fall Bowling Lineup is our September Saturdays "9 Pin No-Tap" Tournament (Not sanctioned). In this game knocking down 9 pins on the 1st ball is a "STRIKE."
This event is scheduled at 2 p.m. each Saturday in September and is open to both men and women.
Adults only. Entry fee for each of the Tournament Saturdays is $25.
Pre-registration is strongly suggested but not required. Call (501) 884-5300 for more information.
Entry forms for both events are available at Fairfield Lanes Bowling Center and Café.