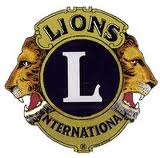 The Fairfield Bay Lions Club offers to all of the residents as well as our visitors such items as Crutches. Walkers, Canes, Wheelchairs, Shower Seats, Portable Commode's. etc. as needed at no charge.
We are in need of additional Wheelchairs and Shower Seats. If anyone can supply us with these items or other items of this nature we would be grateful.
If you can help us out contact any Lion's Member or call Lion Bob Thompson at 501-253-5707.