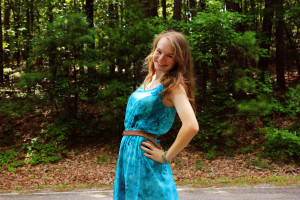 The North Central Arkansas Foundation for the Arts and Education is sponsoring a gallery show by Brandi Vandygriff at the First Service Bank of Clinton. Opening reception will be held August 22, 2014 from 4 to 6 p.m. Come by and see Brandi's work. Exhibit will be displayed through September 30.
About the Artist
Brandi Vandygriff is a 20 year old honor graduate of Clinton High School (class of 2012) and is currently studying photography at John Brown University (class of 2016).
She credits her photography inspiration to God and three great photography pioneers: Alfred Stieglitz, Dorothea Lange, and Ansel Adams.
This is her first solo show, but her work has been displayed at the Arkansas State Fair, John Brown University and the Fairfield Bay Conference Center. She has won several best of show ribbons at the Van Buren Co. Fair.
She enjoys shooting from unusual perspectives and odd angles, as can been seen in her Towering Fortress Collection. She enjoys shooting old school 35mm film, working in the darkroom and making her own prints.
She strives to improve her photography skills and is always open to try new techniques or different forms of expression. Brandi hopes her work will invite the viewer to take a closer look at the world around us as well as the simple wonders God has created for all of us to enjoy.