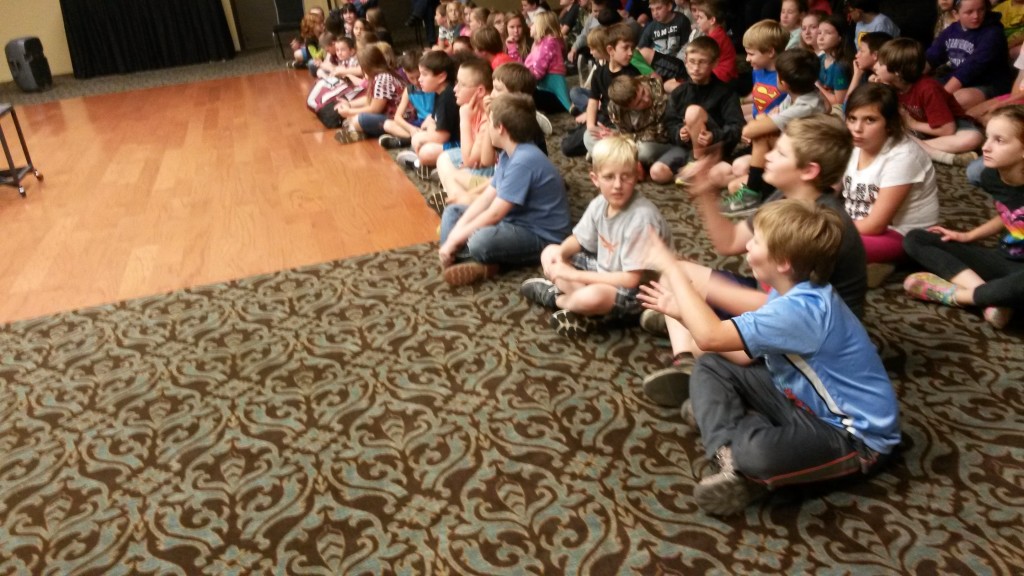 Nearly 250 excited children filled the large ballroom in the Fairfield Bay Conference Center on Friday, October 16. Being bussed in from schools in the area, these children had the opportunity to not only enjoy a first rate theatrical performance but also to celebrate a significant bit of history.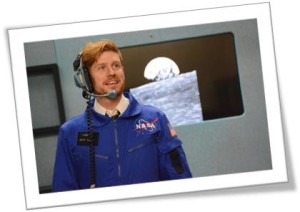 The story line revolved around Scott Gibson (pictured) who takes the audience from his early school years to his college days and beyond. He dreams of becoming an astronaut and nearly reaches that goal, but is disappointed to be removed from the training program. However, he does move forward with the aero-space program as a scientist and contributes to the program in a significant way. The presentation introduces the children to President J.F. Kennedy (and the tragic ending of his life), V.P. Lyndon B. Johnson, and the space program, including several astronauts, through an interesting multi-media technique. Not only do the children become aware of the importance of goal-setting, but also how to handle falling short of your goal and how to continue reaching out for another equally satisfying and important goal.
The program was essentially a one-person show, with the assistance of a lighting and sound assistant behind the scenes…which provided a third lesson to the children in how to get a job done and done well with a minimal amount of assistance, but with a lot of on-stage costume/clothing changes. It was very apparent that the children were spell-bound due to the level of quiet experienced during the presentation and the quality of questions asked of the actor and assistant at the end of the show.
The North Central Arkansas Foundation for the Arts and Education (NCAFAE) offers three such presentations each school year, co-sponsored by the Arkansas Arts Council. The performances are available to school children, home schoolers, and adults (those who are young at heart) at no charge. The next performance will be "The Toymaker's Apprentice" on December 3, 9 a.m., at the new Arts Theater Auditorium at South Side School (Bee Branch, Arkansas). You are invited to join us.