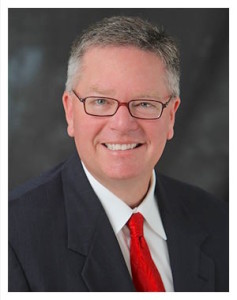 The Arkansas Secretary of State's office has verified Circuit Judge Mike Murphy's nomination petition, allowing him to be placed on the ballot as a candidate for the Arkansas Court of Appeals, District Two, Position Two, in the March 1, 2016 nonpartisan judicial election.
"With the help of friends and family – and no paid professional canvassers – we filed more than 2,625 signatures to qualify for the ballot," Murphy said. "People were very gracious and understanding when approached and glad to directly participate in the ballot process. We want this to continue to be a grassroots campaign."
The Secretary of State's election division determined that a sufficient number of registered voters' signatures were submitted prior to the September 17 deadline. "Our supporters gathered well above and beyond the legally required threshold of valid signatures. And in the course of that, I met so many wonderful people throughout the district. The direct petition process is a great way to meet voters in person. I appreciate them and their trust and confidence."
Murphy has served as circuit judge for the 20th Judicial District since September 2014 and was Conway's city attorney and district court prosecutor for over 23 years. He was a member of the Arkansas Bar Association House of Delegates and LR Air Force Base Community Council and currently serves on the Conway Public Schools Foundation and Faulkner County Museum Commission.
District 2 of the Court of Appeals is comprised of 18 counties, including Baxter, Boone, Cleburne, Conway, Faulkner, Fulton, Independence, Izard, Jackson, Lawrence, Marion, Newton, Pope, Randolph, Searcy, Sharp, Stone, and Van Buren.