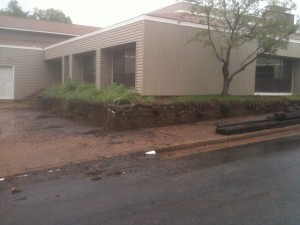 The Master Gardeners of Fairfield Bay have committed to a five year plan to make the Our Towne Conference and Visitor Center beautiful once again. After eleven years of neglect, our Fairfield Bay Conference Center "garden" is coming back to life. I love how the folks in England refer to their yard as their garden. As we conducted our tours of the conference center, we were told of how beautiful the grounds of the conference center were. Thanks to the wonderfully talented, hard working and dedicated to community service master gardeners, it will become even more beautiful. The five year plan has started with a day of weeding, pruning and removing the necessary plants, shrubs and trees to make way for the new plants, shrubs and trees.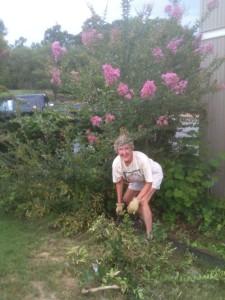 Mayor Paul Wellenberger, the community and all of us involved with the resurrection of the Fairfield Bay Conference and Visitor Center give a big thank you to all of the members who have taken on this project.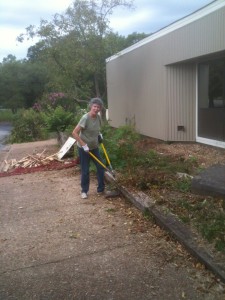 We are asking that the community help with mulching. On Wednesday, August 28 the master gardeners would like to have as many from the community as would like to help show up at the conference center at 8 a.m. to help. If you have pitchforks, wheelbarrows, or rakes please bring them along. If enough of us show up it should be a quick job.