by Jim & Phyllis Wilkins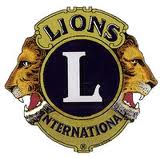 What most people think of when the hear Lions Club is related to vision related programs and assistance for the blind and visually impaired. According to the World Health Organization, more than 275 million people worldwide are deaf or hearing impaired. Lions Club International is also involved in many projects for the deaf and hearing impaired such as the Lions Hearing Aid Recycling Program. Lions collect used hearing aids and send them to regional Lions Hearing Aid Recycling Centers for refurbishing and distribution to persons in need. This brings up the Lions Affordable Hearing Aid Program (AHAP) which is a project of Lions Club International Foundation (LCIF) to provide high quality, low cost hearing aids to people of limited income.
Another project is the Lions Recreational Camps which are customized to meet the needs of children and adults who are deaf and hearing impaired. Lions Clubs provide not only vision assistance but hearing assistance as well. Through sight programs, disaster relief, youth services, diabetes awareness to hearing programs Lions locally and around the world strive for our motto of "We Serve".
The Fairfield Bay Lions Club meets the 2nd and 4th Thursday of the month with dinner being served at 5:30 p.m. and a short meeting followed by our guest speaker Danny Griffin, Staff Chair Van Buren County Extension Service with information regarding programs available to the community from the Extension Service at 6 pm. Our next meeting will be on Thursday, April 9, for dinner reservations ($7.50 per person) please contact Lion Jeanie Hooper @ 884-3202 by Monday April 6.
BINGO is held on Monday evenings with doors opening at 5:30 p.m. and the first game called at 6 p.m. Please come and join us for a chance at the $500 jackpot. You must be 18 years of age to play but children are welcome and snacks and beverages are available.