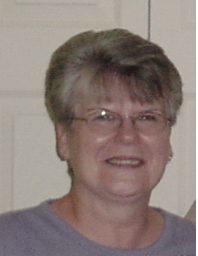 Joyce Hubbard moved to Mountain View with her husband in February 2007 from Connecticut. The move was inspired in 2006 after visiting friends who had previously moved here. After the visit, they started looking for a place to call their own in this wonderful, laid back community, with all its natural beauty.
Painting was not even on her list of things to do during retirement, until her good friend and neighbor, Ann Snyder, convinced her to take art classes in October, 2008 from Sue Coon. The lessons went on from there, with Peggy Taylor, Dana Shaeffer, Sheri Chisholm, Tom Jones, Elizabeth Mowery, Yvonne Sangster, Jason Sacran and the list goes on. There's no end to the techniques to be learned, or the different media. She's tried most all of them.
Joyce's painting can be seen at the Iron Skillet Restaurant, in the Art Cabin at the Ozark Folk Center in Mountain View, AR, at local banks or the library at different times throughout the year. Also, the Stone County Fair. She's shown artwork at the Fairfield Bay Art Exhibit, Spring River Artists' Guild Art Show and Competition in Hardy, AR and the Mountain Home Art Exhibit.
Joyce has been a member of the Mountain View Art Guild (MVAG) since 2009.