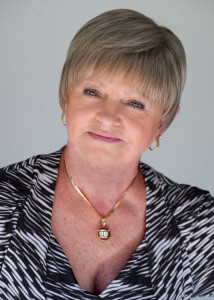 Fairfield Bay Veterans of Foreign Wars Ladies Auxiliary 4513 is very proud to announce the election of one of our own to the office of President of the State of Arkansas Veterans of Foreign Wars Ladies Auxiliary. Patricia "Patti" Leitner joined the Fairfield Bay V.F.W. Ladies Auxiliary 4513 in 2001 under the eligibility of her Father. Patti ran for the office of Guard at the V.F.W. Ladies Auxiliary State Convention in 2001 and won. She has won her election each year for the last 6 years going up in the ranks and on June 14, 2014 won her election as President.
Patti grew up in a Military Family and Veterans have always been her passion. Patti's theme for her year as President is: "It's Time to Honor Our Veterans" Patti will represent 5,361 Auxiliary Sisters, 11 Districts and 59 Auxiliaries in the State of Arkansas. Patti is joining forces during the 2014-2015 year with National V.F.W. Commander-in-Chief John Stroud and Ladies Auxiliary V.F.W. National President Ann Panteleakos to support the V.F.W.'s premier program: National Veterans Services. The program provides all Veterans with the assistance and support they need to navigate the VA claims system, secure the benefits they deserve, and get the services they and their families need – at no cost!
Fairfield Bay V.F.W. Ladies Auxiliary 4513 also work on Local and State programs: Americanism – Cancer Aid & Research – Hospital – Legislative – Membership – Scholarships – Veterans & Family Support – Youth Activities and President Special Project.
We are looking forward to a very productive and exciting year ahead.