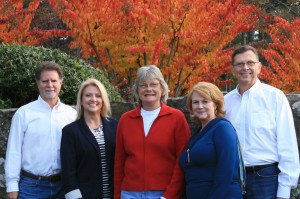 Lee Ann Thomas has joined RE//MAX on the Bay as the newest member of the largest sales team in Fairfield Bay and Van Buren County. Lee Ann, having managed Blankenship Law Firm in Batesville, AR for the past 13 years, brings strong experience to navigate the ever changing business of real estate. Lee Ann is a lifelong resident of
Mountain View and she has a long history of commitment and active involvement in her community. She was the creator, organizer and chief fund-raiser for the Mt. View High School Post-Graduation Celebration for the students. Lee Ann and her husband, Greg, have 5 children and 5 grandchildren, plus two dogs & a cat to round out the family.
"I chose to join RE/MAX on the Bay because RE/MAX is the #1 name in real estate. When I list a property in the Mountain View, Batesville and surrounding areas of Greers Ferry Lake, it will be exposed to the huge RE/MAX global audience." said Ms. Thomas.
During Lee Ann's law career, she became a certified Mediator, honing her skills of negotiations and conflict resolution, which she feels will greatly assist her with all Real Estate contract negotiations. She is currently working to complete her Certified Residential Specialist designation in Real Estate.
"We are thrilled to have Lee Ann join our sales team! Now with five full-time, professional agents strong, RE/MAX is on track for another record-breaking year" said Deb Ivanor, Principal Broker and owner of RE/MAX on the Bay. RE/MAX on the Bay has been serving in the Fairfield Bay, Greers Ferry Lake and North Central Arkansas areas since 2008.