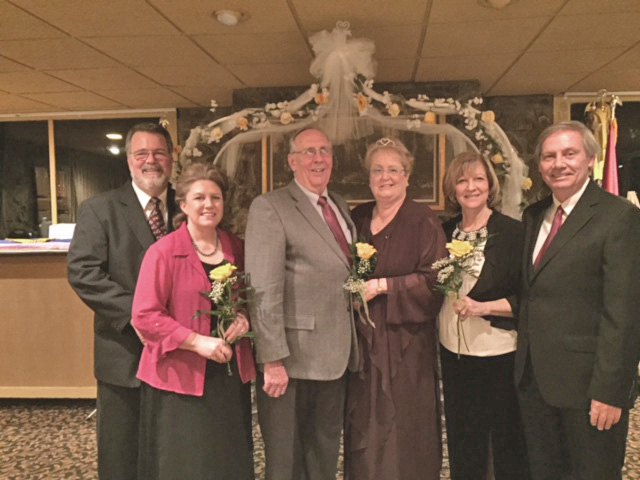 Laureate Alpha Lambda Chapter of Beta Sigma Phi held their first chapter Queen's Ball on March 12 in the Fireside Room at the Little Red Restaurant, Indian Hills.
Ellen Kelly was crowned Queen of Laureate Alpha Lambda Chapter. Ellen was crowned by her husband, George, and pinned by her sorority sister, Carlene Woodard. Shawne Freeman, escorted by Ross Freeman and Carlene Woodard, escorted by Larry Davis were the Queen's attendants.
Chapter members enjoyed their choice of steak, pork or tilapia with a delicious dessert of apple cake or bread pudding.
Ross Freeman supplied the music for the evening.
The chapter social for March is the traditional lunch at the Red Apple Inn in Heber Springs, followed by the annual exchange of a "green" gift.