On May 24, the Fairfield Bay District 6 Color Guard 4513 displayed the five branches of service at the Fairfield Bay Baptist Church. Pictured left to right is Karen, Chris, Patti, Altcia, Mare, Sharon and Irma.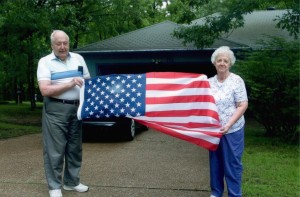 Americanism Chairman, Debra Lutz, donated an American Flafg from the ladies Auxiliary 4513 to American Legion Chaplain, George Gerndt, accompanied with his wife, Elda.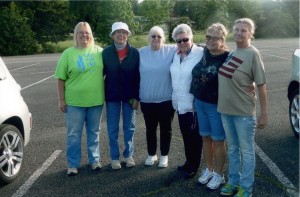 Honoring the Veterans on Memorial Day weekend, the Ladies Aux 4513 placed flags in three cemeteries, Woodlawn, Eglantine and Bradford.  Pictured left to right is Jenny, Chris, Debra, Karen Marie and Marlene. Thank you ladies from Americanism Chairman.
On memorial Day, May 25, the Fairfield Bay and Heber Springs Color Guards show their colors. Chris Lang gives the Missing Man Speech.