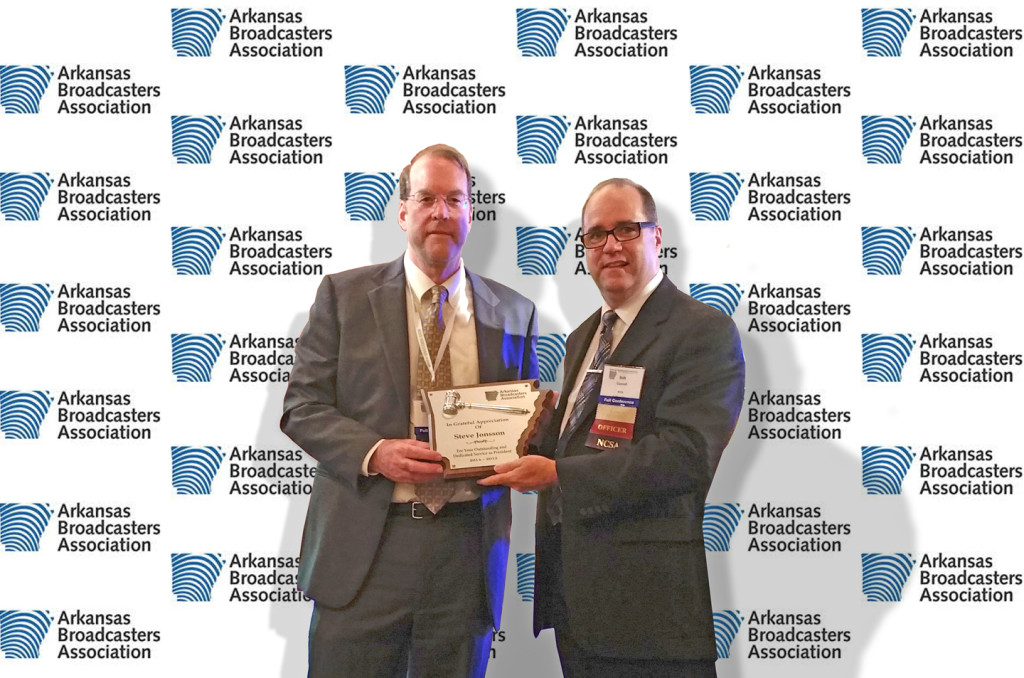 At the recent annual convention of the Arkansas Broadcasters Association, Bob Connell was elected President of the ABA Board of Directors. Connell is President and CEO of KFFB 106.1 Radio Station.
Connell replaces Steve Jonsson of Signal Media in Little Rock. Jonsson becomes Past-President. Rich Moellers, of EAB of Morrilton, is the new President-Elect. The Arkansas Broadcasters Association has worked to serve Arkansas Radio and TV stations since 1949, providing sales training, supporting internships at the stations, underwriting Emergency Alert System equipment and backup electrical generators, and keeping stations aware of important FCC Rules and Regulations. The ABA also underwrites voluntary inspections of stations' public files and equipment.
The results of those inspections are sent to the Federal Communications Commission and assure the station will not receive a surprise on-site inspection by the FCC for a certain period of time.