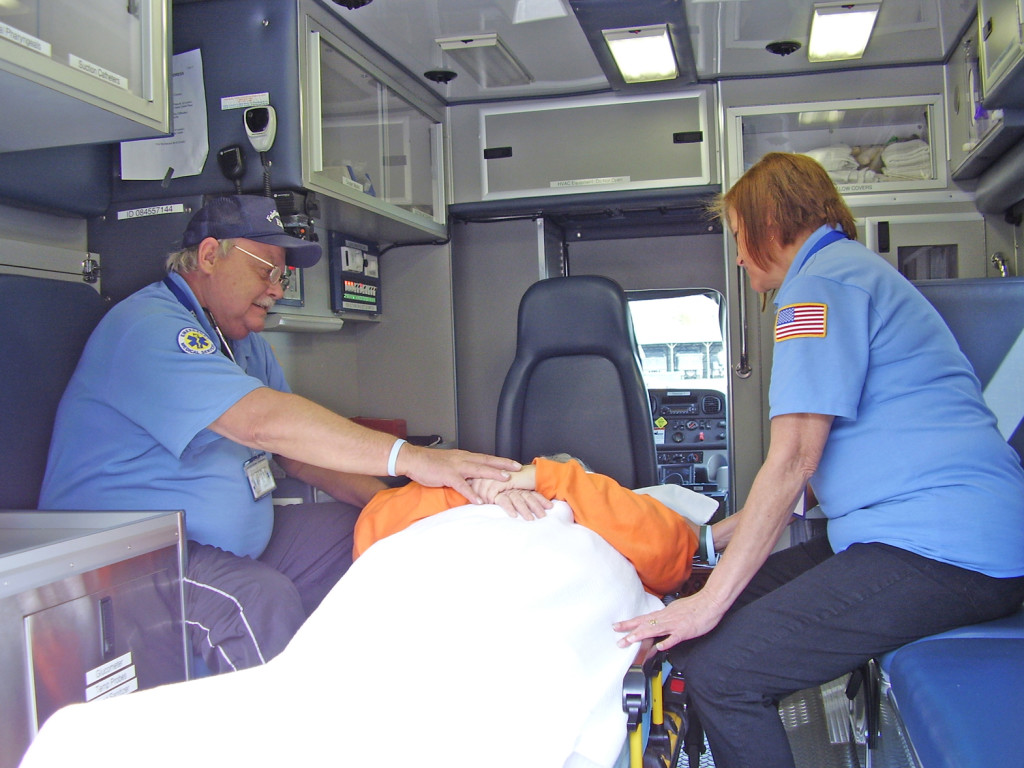 Did you ever think you would like to be a part of a team that could save lives? That opportunity exists right here in Fairfield Bay. The Fairfield Bay Emergency Medical Service (EMS) is looking for someone like you to volunteer. It is an excellent opportunity for you to either gain new skills or use existing skills to become a part of this team. If you want to be part of a close-knit group of volunteers, then this is the place for you. The EMS volunteers are respected and looked up to in the community and have experienced a fulfilling opportunity.
Each year the EMS sponsors several activities for the residents of Fairfield Bay and the surrounding area. The EMS participates in events sponsored by other local organizations. As an EMS volunteer, there are special benefits available to you from the Hart Center, Fairfield Bay Community Club, and the Fairfield Bay Library.
No previous medical experience is necessary because the EMS volunteers receive excellent training. There are three volunteer possibilities: Emergency Medical Technicians (EMT), who are licensed by the state after completing training and testing requirements; Second Medicals, who assist the EMT in providing patient care and gathering information; Drivers, who are responsible for making sure the ambulance is road-worthy and ready for use, maintaining vehicle records, and assisting the medical crew with equipment, and as well as loading and moving patients.
If this looks inviting to you and you would like to be part of a team that provides Fairfield Bay and immediate areas with excellent pre-hospital care and transportation, then contact EMS Captain Bob Chaloupek at [email protected] or by calling 884-6006.