4th Annual Hart Center Golf Tournament

The 4th Annual Golf Tournament, sponsored by the Hart Fitness Center, is Saturday, September 24 at the Indian Hills Golf Course in Fairfield Bay. Plan to meet your friends before 9 a.m. for the shotgun start. Prizes and drawings will be given after the tournament. Lunch is provided by the Hart Center, which is included in your $50 entry fee. All proceeds will go toward new equipment for the Hart Center. Call 884-7777 for more information.
Indian Hills Golf Resultes Week ending 09/09/2016
Tuesday 9 Hole Men's
1st place: 32—-R. Schuepbach, M. Mullen, K. Collings & G .Sisson
2nd place: 33—-A. Deller, E. Cumings, E. Campbell & J. Goodman
Wednesday 9 Hole Ladies
1st place tie: 75—-Linda Miller & Linda Winters ~ Diane Glyde & Chris Lang
Wednesday 18 Hole Ladies 2016
Club Championship
2016 Club Champion: Judi Foos
2016 Senior Club Champion: Alfreda Bruen
1st place net: Collene Halldorson
Congratulations Judi and Alfreda!
Thursday 9 Hole Men's
1st place tie: 32—-Lee Johnson, G. Sisson, V. Anderson & A. Halldorson ~ R. Schuepbach, B. Wiabel, D. Howell, E. Cumings & D. Miller
3rd place: 33—-R. McBride, J. McKnight, D. Reyburn & J. Goodman
Thursday 18 Hole Men's
Flight#1
1st place: +7—-Richard Stratton
2nd place: +6—-Wally Mueller
Flight#2
1st place tie: +2—-John Foster & Skip Kay
Mountain Ranch 2016 Club Championship Results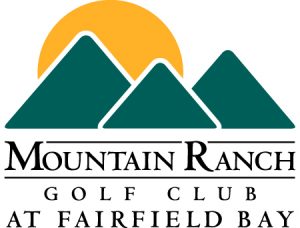 Mountain Ranch and Tannenbaum held their 2016 Club Championship at both courses this past Labor Day weekend and it did not disappoint. The golf courses were in the best shape they've been in years and same with the field! New champions were crowned and previous champions held on to defend their titles.
In the Stacy Lewis Division, a new champion was crowned. It was a race to the finish line. After day one at Tannenbaum, Mary Hemmer had the lead after firing a career best 89 but Marci Tennyson marched back on Sunday to also fire her career best 88 to take the lead and close the door on the division. Judy Foos also put up a valiant fight to finish 3rd.
In the Jack Nicklaus Flight, it was more of the same. Cruising his way to his 5th Division Title in as many years was the invincible Jim Peloquin. Jim, also known as Superman, fired rounds of 77/75 to win in impressive fashion. Mike Tennyson played very solidly and consistently to finish 2nd, while Earl White finished 3rd. Jerry Huie took 1st place in the 2nd flight and Bob Eubanks finished 3 shots back in 2nd place.
In the new John Daly Division, it was our golf course supt, Randy Carroll who took the new title. Randy not only gives his all on the course as a supt but also as a club champion as well. Randy won by 2 strokes over close friend Sammy Joe Hartwick. Dale Roark finished 3rd.
In the Jordan Spieth Division, all the young guns came out loaded for bear but quickly found out they had a tiger by the tail and couldn't turn loose. Cameron Reesor is the new Club Champion. Cameron fired a 2 day total of -2 to slam the door shut in the Open Division. Cameron is a senior @ Central Baptist College in Conway where he is also a member of the golf team.
A huge "thank you" to all who participated and congratulations to all the winners! See you next year on labor day weekend!
SUMMARY BOARD
Jordan Spieth Division (49 & under)
Gross
Cameron Reesor 142
Justin Bullard 150
Net
Trey Wilkins 143
Ryan Cornielson 148
Jacob Webb 148
John Daly Division (50-64)
Gross
Randy Carroll 158
Sammy Joe Hartwick160
Net
Clyde Roseberry 138
Rodney Brackett 140
Jack Nicklaus Division (65+)
Gross
Jim Peloquin 152
Mike Tennyson 162
Net
Don Ward 140
Daniel Borg 145
Second Flight
Gross
Jerry Huie 172
Bob Eubanks 175
Net
Jack Toyer 146
Cliff Bolden 149
Stacy Lewis Division (Ladies – gross only)
Marci Tennyson 178
Mary Hemmer 188
Judy Foos 192