The rain stayed away for the Open Invitational. We had 14 teams play this event, even with it being cart path only. The results are as follows:
1st place: 177—Randy Henderson & Steve Wofford
2nd place: 180—Paul Wellenberger & Chuck Wellenberger
3rd place: 181—Toby Glyde & Drew Wright
Week of Aug 23-25 Scores
Tuesday 9 Hole Men's
1st place tie: P. Barone, W. Paar, A. Deller & D. Reyburn ~ J. Mcknight, J. Pape, T. Ahrens, M. Mullen & E. Campbell
Wednesday 9 Hole Ladies
1st place: 90–Nancy Mueller & Linda Winters
Wednesday 18 Hole Ladies
1st place tie: Even—-Ginger Nicholson & Sharon Vajda
Thursday 9 Hole Men's
1st place: 32—-D. Reyburn, A. Deller, E. Cumings & L. Raymond
2nd place tie: 34—-R. McBride, J. Christenson, T. Ahrens, B. Shumann & V. Anderson ~ . Wiabel, L. LaDage, B. Frosaker & J. Maxwell
Thursday 18 Hole Men's
Flight#1
1st place: +4—-Jeff Jenkins
2nd place: +3—-Wally Mueller
Flight#2
1st place: +4—-Dave Foster
2nd place tie: +3—-Randy Williamson & AD Smith
4th Annual Hart Center Golf Tournament

The 4th Annual Golf Tournament, sponsored by the Hart Fitness Center, is Saturday, September 24 at the Indian Hills Golf Course in Fairfield Bay. Plan to meet your friends before 9 a.m. for the shotgun start. Prizes and drawings will be given after the tournament. Lunch is provided by the Hart Center, which is included in your $50 entry fee. All proceeds will go toward new equipment for the Hart Center. Call 884-7777 for more information.
Feed the Hungry Golf Tournament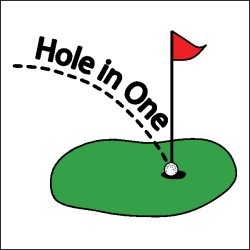 The Holiday Hills United Methodist Church in Greers Ferry provides food for over 50 families each month. Many of these families, children included, will go to bed hungry if they do not receive this food. Most of the funding for the food comes from the Feed the Hungry Golf Tournament.
The tournament is a four-man scramble at the Indian Hills Golf Course in Fairfield Bay. Registration and purchase of "Mulligans" begins at 8 a.m on Saturday, September 10, 2016. Sign up sheets are available from Josh in the golf pro shop at 884-6018 or Glen Sisson at 723-4111 or 501-887-6577.
Two "holes in one" will be awarded should you be lucky
that day: $25,000 on hole #12 or drive away in a new golf cart if you sink it in one on #8.
Stick around after play for free hot dogs, hamburgers, chips and beverages while the scores are tallied for prizes to be awarded.
Call your friends to sign up now for this great tournament that benefits so many; only $50/person or $200 per team. It's sure to be a fun day and playing for such a worthy cause will definitely make it a special day for you and your team.