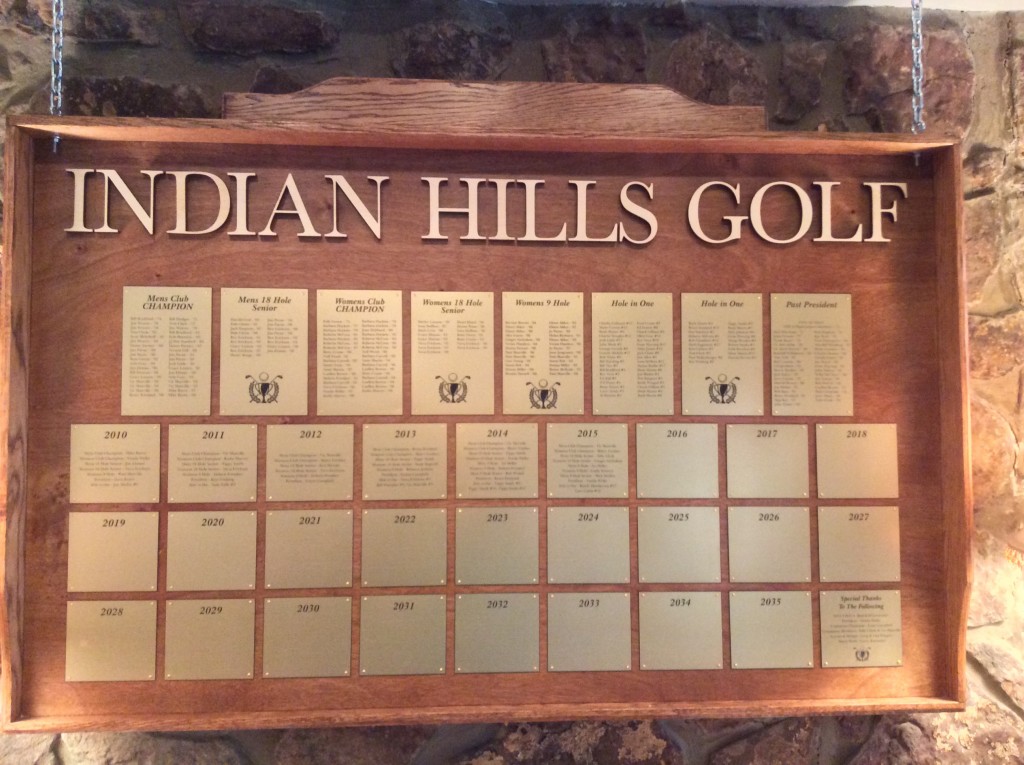 A new work of art is now in place and can be viewed at Indian Hills Complex in the Community Club & City offices lobby.
THANKS to Indian Hills Golf Association members (Past & Present) whose membership and event support made this special project a reality. This beautiful display detailing our wonderful history of golf at "Indian Hills" will certainly impress our members, relatives of members and guests who get a chance to see it, today and well into the future. We now have our place to honor those future achievers who are able to succeed in reaching a personal goal deserving of recognition, at a game we all love.
"GOLF" a game that you can never really win but, just downright enjoy playing!
Respectfully,
The 2016 Indian Hills Golf Assoc.
Board of Governors
Toby Glyde, President, IHGA