by Jim & Phyllis Wilkins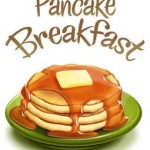 On Friday, July 4, our community and nation will celebrate Independence Day for the 238th time. Many parts of the country celebrate in different ways and here in Fairfield Bay is no different. Besides the fireworks on the lake in the evening, we will have a parade beginning at 9 am on the 4th for a fun time for residents and visitors alike. The Fairfield Bay Lions Club will add an additional day to our All-U-Can-Eat pancakes or biscuit & gravy breakfasts on Friday July 4, from 8 to 10 a.m. For only $5 for adults, $3 for youth 5 – 12 and children 4 and under for free. You can enjoy all the pancakes, gravy biscuits and coffee you can handle served up with 2 sausage patties, milk and orange juice (extras on sausage, milk or orange juice small extra). So please come and join the Lions Club and fellow residents and enjoy a great breakfast and watch the parade go by. All proceeds from our weekly Tuesday and Saturday breakfasts, along with our 4th of July special, go to support local Lions Club projects, including our vision and youth efforts.
The Fairfield Bay Lions club meets on the 2nd and 4th Thursday of each month at the Lions Den on Dave Creek Parkway with dinner served at 5:30 p.m. followed by a short meeting and guest speaker. At our meeting on July 10 our speaker will be Kristi Davis, Campaign Manager for Arkansas United Way speaking on Van Buren County United Way Campaign for 2014. Please come and join us for a meeting and check out the Fairfield Bay Lions. For dinner reservations ($7.50 per person) contact Lion Jeanie Hooper @ 884-3202.
The Lions Club also hosts BINGO on Sunday evenings with doors opening at 5:30 p.m. and the first game called at 6 p.m., including a $1,000 blackout jackpot.