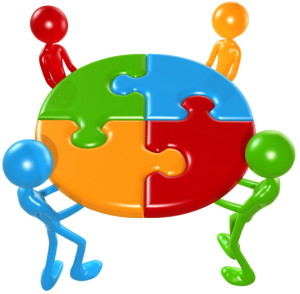 Positive energy is flowing strong in Fairfield Bay, and it is contagious!  From the formation of the Continuing Education Center, the festivities and fun surrounding our signature events (Surf the Bay, Bloomin' in the Bay and 'StoryFest at the Bay), the beautiful developments at Ed Leamon Park, the completion of the dog park, the festive Boati Gras Parade, the moving Memorial Day Ceremonies, the opening of new restaurants and businesses throughout the Bay, and the phenomenal 4th of July weekend claimed to be "better than the old days"  to the upcoming grand reopening of the Conference Center in conjunction with 'Storyfest at the Bay' and the real estate sales blowing out the past years figures.  It is a thrilling time to live in the Bay, and if you haven't caught the wave of excitement, we are asking you to jump on board and ride along!
As part of continuing the momentum that has been building in the Bay, the Idea Incubator Team has been formed to be a proactive team that gets the ball rolling on many of the wonderful ideas that YOU think will make the Bay a better place.  We are reviewing any and all ideas that are presented to us, prioritizing, researching, and moving and shaking on all the ideas we can take from dream to reality.  Our first project in the works is the construction of a disc golf course this winter in conjunction with the trail that is being built from the Indian Thong Tree at Woodland Mead Park to Ed Leamon Park.  Currently, we are actively researching the possibility of items such as developing an indoor gun range, an archery range, pursuing large tennis tournaments, expanding the Christmas Lighting Ceremony at Ed Leamon Park, coordinating a community wide garage sale, bringing in an independent contractor to offer Flyboarding on a regular basis, expanding our rental services at the lake to include kayaks, paddle boats, paddleboards, and canoes.
So, this is your call to action!  Is there something you would like to see happen in the Bay?  There is no idea too big or small to offer.  Some ideas may not work, but they may lead to the BIG idea that we are reaching toward.  Please submit all written ideas by one of the following ways: email to [email protected]; text to: 501.253.0812; hand written to the Community Club office during business hours.  The team looks forward to researching your new idea!
Sheryl Paxton