Fairfield Bay Incubator Team
Lacey Mitchell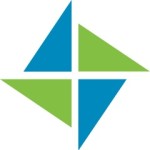 It is with great excitement that I find myself presented with the opportunity to introduce to you the 2015 Incubator Committee. This year's team members are: Myself (Lacey Mitchell), John Conroy, co-creator of Surf the Bay, Devin Hicks, a young mother with a degree in Family and Consumer Science, Patti Leitner, 2015 President of the Veteran's of Foreign Wars Ladies Auxilary for the State of Arkansas, Terri Hargrove, our resident fishing guide and owner of Bud Lady Fishing, and Robert Lanier, a retired employee of Exxon Mobil. I am thrilled with the diversity of this group and how committed they are to our community. Each brings a different perspective to the table yet they work together very well.
This team will be responsible for introducing many fun, new events and ideas, as well as perhaps some quality additions to some of our existing events and festivals, to accent and improve life and tourism in our, already amazing, little city.
We are off to a successful start already with our upcoming event only a few weeks away. With the help of fellow board member, Doug Landry, the Incubator team will introduce the first annual "Frightfest" on Saturday, October 31, 2015. This fun family event will take place in the Town Center (Village Mall.) We will kick it off at 12 p.m. with the opening of the Bouncy Houses in the Bowling Center Parking lot followed by our own "Trunk or Treat" beginning at 4 p.m. Many local businesses were quick to jump on board and dress up and hand out delicious treats to those of all ages, hence creating our own little, local Halloween Block Party.
How wonderful is it to live in an area where everyone is so giving and enjoys coming together to ensure a safe and enjoyable experience for the families in our city and surrounding areas?
This also gives us the opportunity to re-introduce Fairfield Bay to the surrounding towns. Living in a small area, trick-or-treating can be a lengthy process. By grouping ours into one area, where children will be safe to walk around due to the whole area being blocked off to traffic, we will draw young families into the Bay and allow them a great opportunity to see how many other family friendly activities we have to offer.
We are also participating in Ozark Byways this year, a region wide yard sale, on Monday, October 26. We have spaces available to set up in the Town Center and once again a great opportunity to stop by and check out what all we have to offer. Devin Hicks and I are your contact person, so get your space reserved and feel free to contact either of us for further information. I can be reached by email at [email protected] or by phone at 870-615-0695.
Let me close by saying that I am beyond honored at the opportunity to better serve my community and would love to hear any input or ideas that any of you, my fellow citizens of Fairfield Bay, may have. I also want to thank the property owners in our Town Center for being so generous with the use of their parking lots for upcoming events and those who have taken time out of their busy schedules to volunteer in our efforts. Please be sure and check out the upcoming events and continue to all work together for the betterment of our beautiful city, Fairfield Bay.