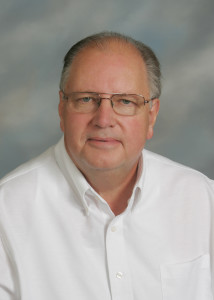 Roger Hooper is seeking the Democratic nomination for an additional two-year term as Van Buren County Judge. Hooper currently serves on the executive committee of Ozark Opportunity, White River Planning and Development District board and the Solid Waste board through White River Planning.
He is also an active member of the County Judge's Association.
A graduate of Lyon College in Batesville, Hooper has had a 40 year association with Van Buren County and lived in the county for 17 years.
He and his wife, Jeanie, have two children and several grandchildren.
They are members of Fairfield Bay Baptist Church, where he serves on the personnel committee.
Hooper said he feels it a privilege to serve the citizens of Van Buren County and looks forward to the opportunity to continue.
He will continue to promote the road improvement plan, search out opportunities to promote job growth with development in business and tourism, obtaining grant funds, and keeping the citizens informed through newspaper articles and personal involvement.
He stated that he appreciates the citizens for their support and understanding during his three (3) years as county judge and he looks forward to serving residents in the future.