Did You Know?
How This Paradise Was Found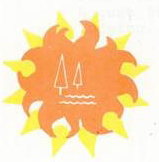 In Fort Smith Arkansas, in the early '60's two young, energetic, and ambitious Dartmouth College buddies and retired Air Force officers were in business to develop urban real estate properties. Jake Jacobus headed sales and Neil Simonson was in charge of construction. Randy Warner was their legal advisor. Jacobus felt that people were retiring younger and would be attracted to property in a natural setting, maybe on a body of water, away from the bustle of the city. C. M. and Ina Owen listened to this young dreamer and became very fond of him. At last the day came in 1965 when entrepreneur and dreamer Jake Jacobus handed his friend and colleague, C.M. Owen a check book and told him to take his wife, Ina, and go find a paradise where young retirees would be drawn to it's natural setting. The Owens decided to take a tour at Cherokee Village in northeast Arkansas, a Cooper Enterprise, to observe and learn about their successful operation. While there, they invited Mr. and Mrs. Brown from Cave City, Arkansas to join them for lunch. The Owens shared with their old friends, their quest for property. Brown said he knew of 4,000 acres on a mountaintop owned by the Nebraska Tie and Lumber Company that was listed for sale by Tom Williams, a Batesville Real Estate agent. It was on a newly created lake.
The following day, Williams and the Owens traveled on Highway 16 and turned south on a country road. This graveled, narrow road took them by the Roy Cullum farm and on south past the Dunbar log home. In about three miles they came to a clearing, a large rocky ledge. They got out of the jeep and walked to the edge. The view was spectacular in both directions. East to Greers Ferry, west to Choctaw, and overlooking a beautiful body of water and Sugar Loaf Mountain in the distance. C.M. Owen turned to Ina and said, " I think we have found it." They both agreed that this was the "Special Place." This was the site of the former Racquet Club. They made a down payment on the spot and returned to Cherokee Village to call Jacobus.
Jacobus had his own plane, so he flew over the entire area early the next morning. He met the Owens and Williams and drove down Highway 330 to the waters edge. This was the only access to the newly formed lake. Jake's dream was coming true – pristine property waiting to be purchased. Viewed from the air and from the water front, the decision was made. The deal was consummated in Heber Springs just before closing time.
The property purchased was a small part of what was called the Davis Special Community. Cleburne County line on the east, Star Community on the west, Little Red River on the north, and Greers Ferry Lake on the south.
Jake Jacobus went to the east coast to raise money for this venture and was asked the name of the place. He looked out and saw a street sign, Fairfield Street and decided it had a nice sound. Fairfield Bay it was. Jacobus told C.M. Owen to buy all the property he possibly could; through the years Owen bought 80% of all the property. He had the respect and trust of the local people and many would deal with no one but Owen.
There is much more to this inspiring story written by Roberta Kunsman for the December 1997/January 1998 issue of the Fairfield Bay Community Club Journal. Ina Owen was 99 years old, living independently at Indian Rock Village. Now you know how fortunate we are to have known C.M. and Ina Owen. We agree with them, that Fairfield Bay, truly, is a special place to live.