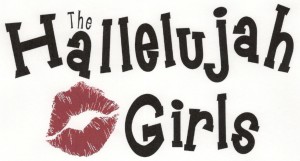 Our Towne Productions is proud to announce the return of their production of The Hallelujah Girls. The play was presented during the winter, and due to the snow and ice, many Supporters were unable to attend. The play dates are Thursday, July 31, Friday, August 1, Thursday, August 7 and Friday, August 8. All performances are at 7 p.m.
Hilarity abounds when the feisty females of Eden Falls, Georgia decide to shake up their lives. The action in this rollicking Southern comedy takes place in Spa-Dee-Dah!, the abandoned church-turned-day-spa where this group of friends gathers every Friday afternoon.
Cast members include local actors Jackie Rohrer, Sharon Luxon, Dan Feuer, Cindy Richey, Seana Garrow, Janice Thompson, Frieda McClellan and Ingram Phillips.
Tickets are $15 each and may be purchased at the Conference Center or at the door.